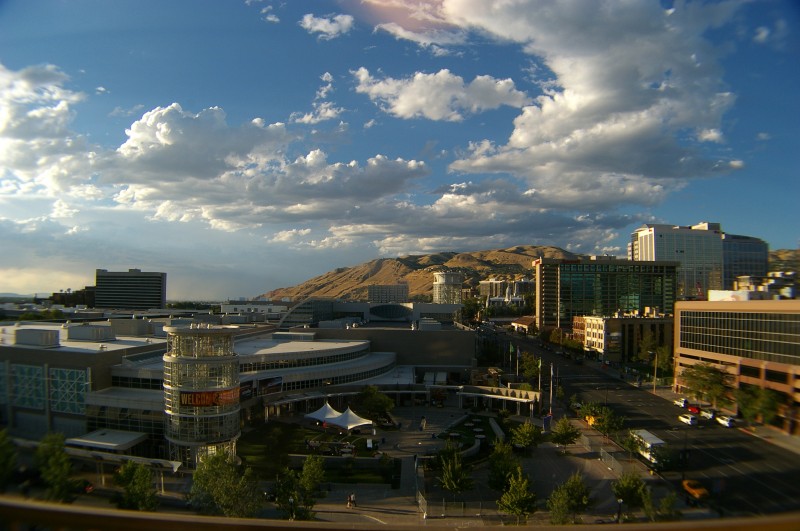 The Outdoor Retailer Summer Market will be held July 31 through August 3, serving as the hot spot for those in the industry to preview new products, establish business connections, and celebrate the outdoors. Held in Salt Lake City, Utah at the Salt Palace Convention Center, the OR Tradeshow, which begins July 31, is set up for buyers to see all their options in one place.
"It isn't just the time out of your store–it is about having an understanding of the significance of all the players and brands," the website stated. "Equipment Retailers need to be able to see in one place every brand that describes their business. Leaders are here because they know that's where they're going to see what's new, where they're going to see the trends."
Some of the big names of vendors that will be there are Camelbak, Coleman, Columbia, Garmin, Goal Zero, GoPro, High Sierra, KEEN, Oakley, OtterBox, Patagonia, PowerBar, and REI, to name a few.
Kicking off July 30 is the Open Air Demo at Port Ramp Marina in Pineview Reservoir, featuring not only product introductions but the hands-on opportunity of testing these products. Running from 8 a.m. to 4 p.m., registered industry professionals can get a better idea of what they may want to purchase. While many people register to gain access to the more than 1,400 vendors that will be promoting their products throughout the week at the trade show, there are plenty of other activities to keep people busy along the way, as well as educational seminars.
Some of the big events include different zones dedicated to endurance, yoga, climbing, paddling, and fly fishing. In addition, the Psicobloc Masters Series will be held at the Olympic Park in Park City, featuring the 750,000-gallon freestyle aerial training pool.
Check back with ActionHub next week for articles and photos of all the new products at Outdoor Retailer, as we will have much of our staff attending the market. Visit our landing page dedicated to OR and follow us on Facebook, Twitter, and Instagram via @Action_Hub for real-time updates from the show.
Image from Pasteur on the Wikimedia Commons