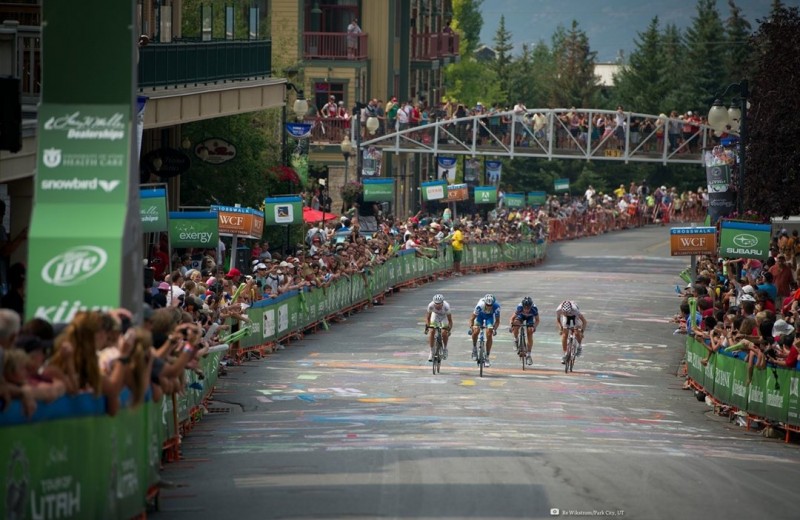 Backcountry.com announced today they've stepped up to become the presenting sponsor of the Larry H. Miller Tour of Utah Lifestyle Expo. The consumer expo offers pre-race entertainment that includes product showcases, freebies, and limited edition merchandise at each finish city of the six-day stage race held August 6-11.
"This is an ideal partnership with Tour of Utah – we're always supportive of events in our backyard that get people outside and engaged in the sports we love," said Scott Ballantyne, CMO at Backcountry. "The Lifestyle Expo is an opportunity for event-goers to check out the latest products backcountry.com offers while enjoying the festive atmosphere and viewing the stage finishes."
Touted as "America's toughest stage race," the ninth annual Tour of Utah will feature 16 professional cycling teams and cover 586 miles with 43,621 vertical feet of climbing. The Backcountry.com Lifestyle Expo offers a home base for fans. Chock-full of contests and prizes, athlete sightings, and top-of-the-line cycling and outdoor gear, spectators will experience the absolute best the Tour of Utah partners have to offer. At the Expo, visitors to the Backcountry Lounge will have opportunities to win new products, learn from their expert Gearheads, and, of course, watch the Tour live in a decked-out lounge.
To get everyone as stoked as they are, Backcountry is running a Tour of Utah Sweepstakes through their Facebook Page. The winner will receive a trip for two to the final day of the Tour with VIP access to events. Visit the backcountry.com Facebook Page to sign up.
For the stages finishing in Salt Lake City and Park City, cycling legend Bob Roll will be a guest at the Backcountry booth for a special "Ask Bobke" session where he'll field questions submitted through the backcountry.com Facebook page and those submitted at the Expo.
Because the Tour is in Backcountry's backyard, the company is engaging its employees with an interest in pro cycling.
"Internally, we're running numerous employee contests leading up to the event for those personnel who want to be at the Tour," said Jill Layfield, CEO at Backcountry. "Many of our Herd are avid cyclists and want to be at the race so we'll be giving our top performers VIP access to the race. It's our way of showing appreciation for the hard work they do every day."
For more about the Backcountry.com Lifestyle Expo at the Tour of Utah, check:http://www.tourofutah.com/2013/backcountrycom-expo.
Since 1996, Backcountry has been connecting people to their passions. For more, check: www.backcountry.com.
Image courtesy Backcountry.com