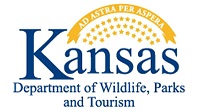 For the price of a daily park permit, visitors at Lovewell State Park can enjoy outdoor activities to keep the whole family entertained
Lovewell State Park staff, in conjunction with Lovewell Marina, will host the 2013 Lovewell Fun Day, Saturday, August 3. The annual event, which runs 8:00 a.m. – 8:00 p.m., will kick off with a 5K walk-run and all-new 10K walk-run, open to all ages. Registration for the walk and run will begin at 7 a.m.
Following the race, there will be a co-ed mud volleyball tournament starting at 10 a.m. Pre-registration is required for the tournament and must be turned into the state park office no later than August 1. The cost to participate in the tournament is $20 per team, with a 10-team limit.
For those interested in more family-oriented activities, visitors can enjoy a minnow race at 10 a.m., a sand pile treasure hunt at 11 a.m., a rock-paper-scissors tournament at 12 p.m., and a log race at 2 p.m. The Just-For-Fun Waterslide will also be open from 1 p.m. to 3 p.m.
All events are open to park goers of all ages and require no pre-registration, with the exception of the mud volleyball tournament. A vehicle permit is required to enter Lovewell State Park. Daily permits can be purchased for $5.00, annual permits for $25.00.
For more information, contact the Lovewell State Park office at (785) 753-4971.
Logo courtesy Kansas Department of Wildlife, Parks and Tourism