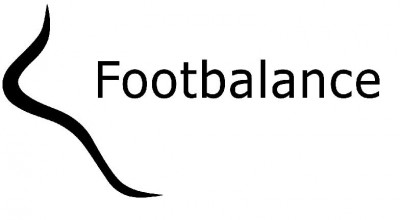 FootBalance, an innovator in custom footbed technology, is proud to announce its entry into the footwear industry by unveiling the first sandal to be 100% custom molded to the consumer's unique feet in fewer than 15 minutes. While active users have been enjoying the benefits of perfect fit, better performance and comfort provided by the FootBalance line of custom footbeds, there has not yet been an option for sandal-wearers. Now, the company is unveiling its revolutionary solution for sandal fans–the FootBalance Henrik for men and the FootBalance Hilkka for women.
"While we're known for our footbed technology, this is the first time we've come out with a sandal," says Jeremy Town, managing director of FootBalance North America. "With the Henrik and Hilkka, we're able to offer unsurpassed comfort and support since the entire sandal is heat-molded and custom fit. There's no reason people should have to give up the benefits of custom footbeds just because they want to wear sandals."
The sandals feature dynamic arch support, a flexible toe-off, rounded heel cup to reduce impact and guide toward natural motion, an EVA horseshoe for stability and the FootBalance Pet-G Balance Plate in an exclusive U-shape.
"When our R&D department came up with this, we knew the sandals had to be heated and molded the same way as our footbeds, and the end result should reflect our idea about dynamic support, better foot alignment and natural movement," says Hilkka Liponkoski, FootBalance global brand and marketing director. "With these angles in mind, we created a product that separates us from the competitors in the field of flip-flop sandals and gave us the chance to enter the footwear market."
The core of each FootBalance product is the patented balance plate that easily molds according to each foot, cools down quickly, and retains its custom shape. In the Henrik and Hilkka, the balance plate is modified to a U-shape to allow adding a Poron XRD insert to the heel for long-lasting comfort and a softer feel.
The Henrik and Hilkka are molded on-site at retailer locations in fewer than 15 minutes. The result is dynamic support, better foot alignment and natural movement.
MSRP: $89.99
Weight (size 42) 106g/ a piece
Length: (size 42) 280mm long
Thickness in EVA: min13mm toe area, max 18mm heel area
Materials sole: cut EVA, Pet-G, Poron® XRD™ cushion under heel
Materials strap: faux leather, PU-suede, PU-foam with Lycra cover
Features: Dynamic arch support, flexible toe-off, rounded heel to reduce impact and guide toward natural motion, soft strap, EVA horseshoe for stability
Technologies: Pet-G Balance Plate (U-shape/half-circle)
Size range: (Men's) 40-50 (Women's) 36-44
Logo courtesy FootBalance