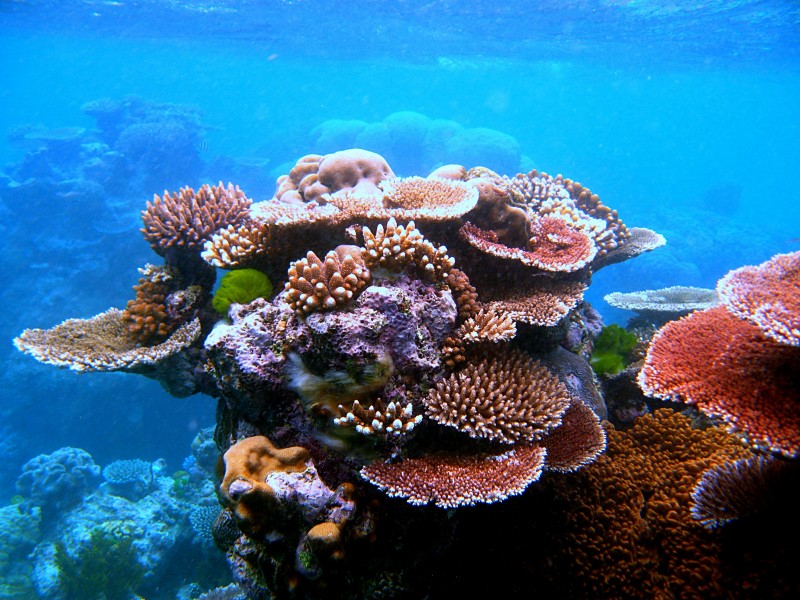 Eirian Evans married his wife Bethan on June 15 in the U.K. To celebrate, the two traveled to Australia for their honeymoon. Unaccustomed to wearing a ring, Evans said when he came back on board after snorkeling, he reached to his finger to fiddle with his ring, only to find it bare.
"When we got back on the boat and said it was missing, two of the scuba divers offered to go and look for it but they couldn't find it," he told South West News Service. "They asked me to leave my contact details with them but I thought they were humouring me. I was convinced I would never see it again."
"I was absolutely gobsmacked when I got the email from the diving company saying someone had found it," he said. "I couldn't believe it."
Bethan said she was shocked and relieved when they learned someone had found it.
Taryn Agiun, co-owner of Ocean Free, where the couple was snorkeling, said her whole staff was surprised when the ring was discovered.
"We all got tingles when we found out it was a wedding ring and could possibly belong to someone who had gone on one of our tours," she told South West News Service. "It's a beautiful omen to their marriage, which I think shows they are meant to be together forever.
"It's truly amazing the ring survived, especially because fish often eat shiny or sparkly objects mistakenly for food."
Evans said traveling to Australia for his honeymoon was the trip of a lifetime, but coming back without the ring was heartbreaking. However, once it was returned, he said it was like "the icing on the cake."
Image from Toby Hudson on the Wikimedia Commons