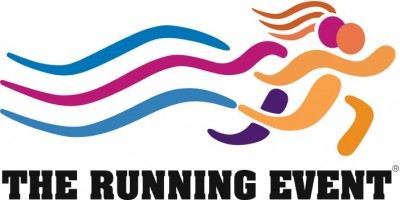 North America's Largest Conference and Expo for Running Specialty Retailers
This December marks the return of The Running Event (TRE) – the premier conference and expo for running specialty retailers in North America. The closed-to-the-public event takes place Dec. 3 to 6, 2013, at the Austin Convention Center, and provides a lively, interactive and educational environment for 2,000 running industry professionals to learn the latest on new shoes, apparel, accessories and nutrition for millions of runners. This is TRE's 8th year in Austin and will include exhibits from an estimated 250 running industry manufacturers.
The show is the focus of the billion-dollar running specialty business, which continues to grow while other retail sectors remain flat or down. It targets independent run specialty businesses in communities around North America whose owners are leaders in the field of health/fitness and fighting obesity.
On Dec. 4, keynote speaker Howard Behar, author of It's Not About The Coffee, will discuss the 10 principles that guided his leadership as a senior executive for Starbucks. Another session on Dec. 4 will examine how and why investment dollars are currently flowing into the running industry, with Paul Fireman, founder of Reebok, Scott Dickey, CEO of the Competitor Group, and Jeff Phillips, CEO of Fleet Feet.
Brand new this year: ASICS brings its NEXT program for store managers, buyers and sales associates on Dec. 3, with an eye on developing the next generation of leaders in the running specialty industry.
Jim Dion will address store owners on negotiating skills on Dec. 3; that same day, Kelly McDonald's presentation for sales staff and managers will provide advice on how to become more relevant to consumers.
The Independent Running Retailer Association (IRRA) will hold inductions into the Running Specialty Hall of Fame on Dec. 4; on Dec. 5, North America's fastest retailer will be decided during a 5K race in Zilker Park; and the 50 Best Running Stores in America will be named by Competitor magazine on Dec. 5.
"We think we've put together a great combination of educational seminars, product introductions, and networking opportunities in one of America's premier cities for runners," says Mark Sullivan, co-founder of The Running Event and editor-in-chief of Running Insight magazine.
"We love having The Running Event in the capital of Texas, and the response from exhibitors and attendees has indicated they do too."
In spring 2013, TRE was named one of the 50 fastest growing trade shows by Trade Show Executive magazine. This was the second consecutive year for such honors, the "Oscars" of the trade show industry.
TRE 2012 vaulted over 4,000 other trade shows in the U.S. to receive recognition in three categories:
Ranked first in terms of percentage growth of net square feet of paid exhibit space, up 88 percent from 2011.

Ranked 20th out of 50 in terms of growth in exhibiting companies, an 18 percent increase over the 2011 trade show.

Ranked 11th out of 50 in terms of total attendance, up 25 percent over 2011.
Retail registration begins online on Aug. 15, 2013.
The Running Event(tm) is a registered trademark of Formula 4 Media, LLC, and is not open to the public. For more information: www.therunningevent.com.
For more information on how to participate, contact Troy Leonard, show director, [email protected], 352 624 1561.
Logo courtesy The Running Event