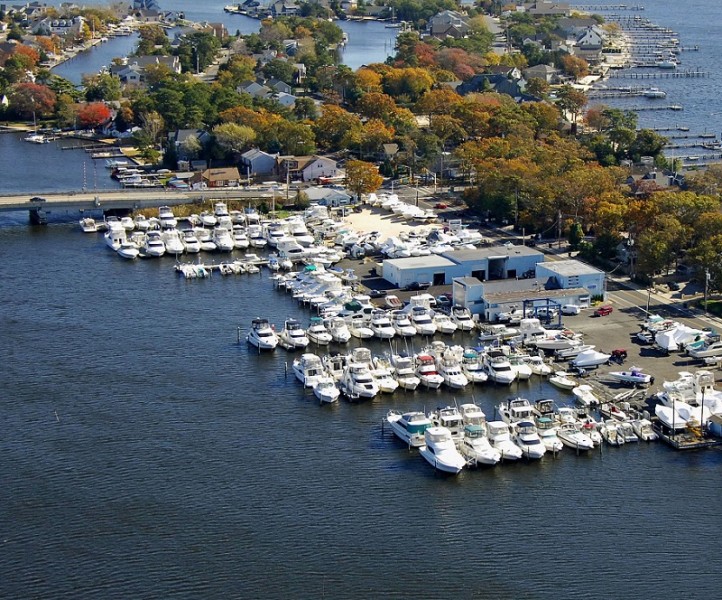 Includes Updated Information on Over 250 Boating Facilities Back After Superstorm
No matter if you're a regular weekend boater or just passing through, boaters along the New Jersey coast, Long Island and Hudson River have a new, free smartphone app that gives them updated map-based information on marinas, boating facilities, waterways and inlets along this heavily trafficked boating corridor. Available for iPhone, iPod and Android phones, the free Sandy Boater's Guide app is offered by Dozier's Waterway Guide, with support from Boat Owners Association of The United States (BoatUS), TowBoatUS, the Association of Marina Industries, Monmouth University Urban Coast Institute and the Atlantic City New Jersey Boat Show.
The app can be found at WaterwayGuide.com/superstorm-sandy, as well as iTunes and Google Play. Waterway Guide editors continually update information from boating business and facility managers via the Waterway Guide's Superstorm Sandy Resource Page, and through email: [email protected].
"Everyone wants to help boaters and boating facilities get back to a successful season after so much devastation," said Waterway Guide News Editor Mike Ahart. "The rebuilding and clean up efforts have been astounding, and we hope this app helps inform the boating public that services are open for business throughout Sandy-affected areas."
Image courtesy NJMTA/ BoatUS