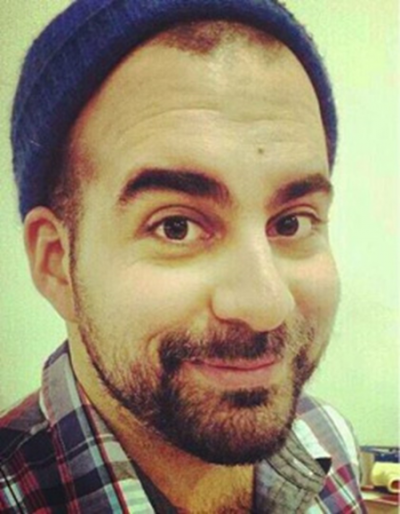 Richard Armaly is stoked.
Today, Raleigh Bicycles announces Armaly as the winner of the "Win a Trip to Bike DealerCamp 2013" giveaway that launched in May.
Armaly, an IBD sales associate based in Rochester Hills, Mich., will be attending this years DealerCamp event in Deer Valley, Utah, from July 25-27.
He will be the only VIP consumer to be granted entry into the industry event, which is touted as one of the premier annual summer bike events offering an exclusive experiential buying opportunity showcasing 2014 bikes and accessories.
"We are excited to offer Richard an inside look into our world. This is his chance to experience Raleigh and other brands from a new perspective," said Chris Speyer, COO of Accell North America. "He will be one of the first consumers in North America to demo the latest gear, hang out with the pros, and meet the folks behind the scenes who bring his favorite bikes to life."
The show is only open to the public on Sat. July 27. However, Armaly won the exclusive invitation to attend the full four-day industry event. Raleigh is covering expenses for airfare (within the U.S.) and lodging. Armaly will also ride away on theRevenio Carbon 4.0 road bike – equipped with Shimano Di2 electric components – and receive VIP access to Raleigh's third-annual Midsummer Night's Cyclocross Race and Ride 2 Recovery Honor Ride events.
"I'm very excited about the trip and the new bike and the fact that the whole situation even occurred," said Armaly. "Actually, when I first saw the e-mail from Raleigh, I deleted it. But, luckily saner heads prevailed and I went and read it. I almost lost out on this incredible trip."
Armaly is an avid cyclist and longtime Raleigh fan whose daily ride is a 90's Raleigh Technium.
"It's nothing terribly fancy, just a really well-made lugged steel frame road bike – she rides like a champ," said Armaly.
DealerCamp provides bicycle industry brands with an open-air venue to conduct a more intimate and interactive style of business with the country's top retailers. At the event, Raleigh will be displaying its 2014 bike line which includes a broad spectrum of bicycles from road and mountain to cyclocross and commuters for all ages and abilities.
For more about Raleigh Bicycles visit: www.RaleighUSA.com.
For more about DealerCamp 2013 visit: www.bikedealercamp.com and register online.
Image courtesy Raleigh Bicycles