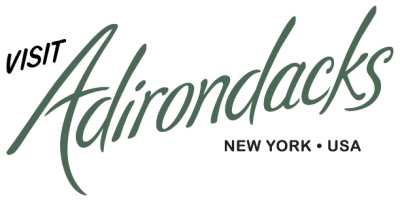 This summer, you're invited to explore the Adirondack Park through a variety of camping experiences offering adventure, value and the chance to experience the region's lush summer beauty. July is Parks and Recreation Month and in the Adirondack Park, you won't find traffic jams, sweltering heat or crowded public pools – just a wild and scenic landscape that spans six million acres.
Camping in the Adirondacks conjures up memories of long summer mornings spent swimming in a nearby lake, hiking in the mountains and stopping for treats at a local ice-cream parlor. For many – camping is a messy enterprise, one to be avoided at all costs. However, the Adirondacks also offer glamour camping or "glamping" excursions complete with fine china and eiderdown-clad bedrooms.
At Camp Orenda in the Lake George Region, one of the New York Times "top 46 Places to visit in 2013," guests enjoy luxuriously outfitted canvas wall tents, gourmet cuisine prepared in an outdoor kitchen, rustic yet pleasant bathrooms and acres of private land affording all manner of recreational opportunities. Enjoy the comforts of modern living amid the wonders of nature for $170 per person, per night. Children 10 and under at $85 per night. Visit CampOrenda.com for additional information.
For a truly unique Adirondack adventure, the Saranac Lake Islands offer boat-access only camping across expansive islands set like rustic gems amid the glittering waters of the Saranac Lake Chain. Boat, paddle or kayak to your own secluded campsite and fall asleep to the gentle lap of waves under a canopy of brilliant stars. More than 80 campsites dot the islands and each includes a pit privy, fire ring and immediate access to the water. Nightly rates are fixed at $22 per site, per night and each campsite accommodates up to six overnight guests. The Saranac Islands are also pet-friendly for the most part so you can get away with the whole family. Visit ReserveAmerica.com for more information.
Family-friendly outdoor options can be found at campgrounds throughout the Adirondacks, each offering amenities perfect for children of all ages. At the North Pole Resort in Wilmington, enjoy easy access to both the town and nearby Lake Placid's attractions, fishing on the world-famous Ausable River just minutes from the campground, as well as mini-golf, swimming pool, general store and gift shop. Stay in a tent, cabin or cottage with rates starting at $70 per night.
In the Adirondack Wild, Golden Beach State Campground is a remote, relaxing family-friendly spot, offering a wide sand beach on Raquette Lake perfect for swimming, sunbathing and fishing. Enjoy access to hiking and biking trails, sailing and more. Rates start at $20 per night.
On the Adirondack Coast, enjoy a relaxing camping retreat perfect for families, couples and RV campers. Ausable Chasm Campground provides visitors with easy access to one of the oldest attractions in North America, including adventure activities such as whitewater rafting, rappelling and more. Enjoy nature trails, scenic vistas, disc golf, biking and more. Rates start at $20 per night for basic camping and pets are welcome.
In the Adirondacks Tug Hill Region, Whetstone Gulf State Park provides one of the most dramtic and breathtaking visitas in the Adirondacks. Marvel at the deep gorge that runs for three miles along the western edge of the Tug Hill Plateau and enjoy swimming, hiking and fishing at Whestone Gulf. The campground offers more than 60 spacious, wooded campsites for $15 per night.
Nestled in the Adirondack Seaway Region, Cranberry Lake Campground offers one of the most unique wilderness campging experiences in New York State. Situated near 50,000 acres of wild forests and mountains, enjoy paddling or boating on one of the most remote lakes in the Adirondacks, 50 miles of hiking and biking trails, as well as great trout and bass fishing. More than 170 campsites are available, and rates start at $20 per night.
Logo courtesy Adirondack Regional Tourism Council