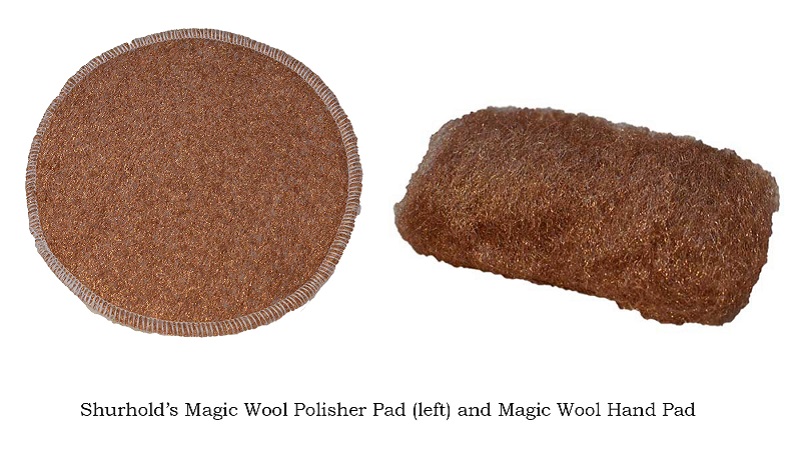 To more easily clean glass surfaces, Shurhold Industries introduces its new Magic Wool Pads. Offered in two versions, as a polisher pad for Shurhold's dual action polisher and as a hand pad, these pads are similar to steel wool, but much finer and resistant to rusting.
Custom blended, the Magic Wool pads are made from a high-grade bronze metallic wool. When combined with the company's Buff Magic, the pair is the perfect combination for removing water spots from glass.
These pads are also great for restoring, maintaining and finishing all wood, metal and glass surfaces. They help remove rust and oxidation without scratching and polish chrome, stainless, copper and brass. The Magic Wool pads also help clean solar panels. They also help strip paint and smooth raised wood surfaces.
Shurhold's Magic Wool Polishing Pads are sold in a two-pack for $19.98. All pads have standard hook and loop backing. The Magic Wool Hand Pads are sold in a 3-pack for $19.98.
Shurhold is dedicated to educating owners on RV value preservation. Inventor of the One Handle Does It All system, Shurhold manufactures specialty care items and accessories to clean, polish and detail.
Contact Shurhold: 3119 SW 42nd Ave., Palm City, FL 34990. 800-962-6241; Fax: 772-286-9620; www.shurhold.com/rv.
Image courtesy Shurhold