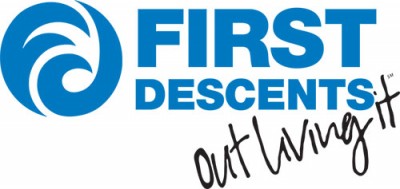 FIRST DESCENTS, a Denver-based non-profit organization providing free outdoor adventure therapy for young adults with cancer, is pleased to announce a partnership with the Hawaii-based company, NoRep Boardshorts.
NoRep will design and create custom boardshorts—the NoRep X FIRST DESCENTS Boardshort—that will retail for $54.95 and be sold as a donation to help FIRST DESCENTS host outdoor adventure programming both in the U.S. and internationally for cancer fighters and survivors.
"We're honored to be working with an organization like FIRST DESCENTS," says NoRep founder Thomas Kloosterboer. "We can't even begin to understand how difficult it would be to go through cancer at this point in our lives and to know these guys help make it easier for the survivors is amazing."
The FIRST DESCENTS shorts will be made with high quality lightweight and four-way stretch fabrics for optimal comfort and performance. They will feature a relaxed, performance-oriented cut that uses NoRep's True Fit size system (the shorts come in odd and even sizes from 30 to 36).
"Partnering with a core brand like NoRep is exciting for us," says Brad Ludden, founder and CEO of FIRST DESCENTS. "As a company, not only does NoRep understand and support our mission to empower cancer survivors and fighters through adventure sports, including surfing, but it also makes an excellent product that we're proud and thankful to receive donations from."
To learn more about NoRep, check out the website: http://www.norepboardshorts.com.
To buy a pair of the NoRep X FIRST DESCENTS Boardshorts go to the FIRST DESCENTS web store here: http://firstdescents.org/fdstore/fd-and-norep-board-shorts/
Logo courtesy First Descents