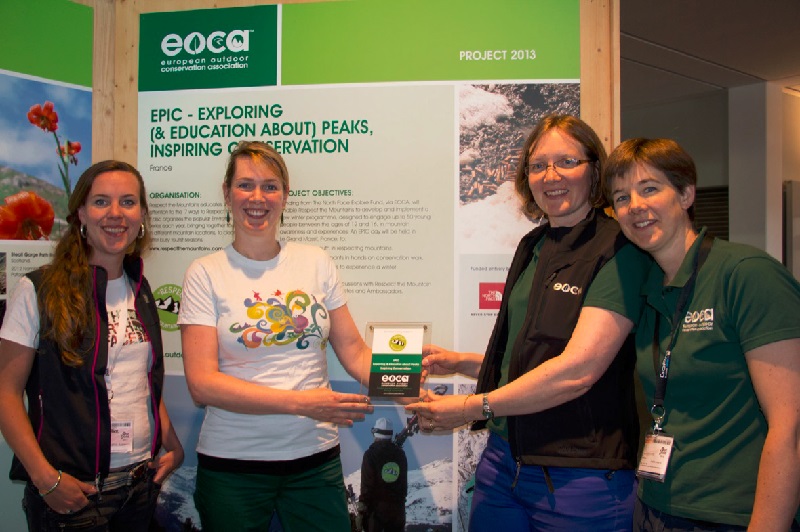 Respect the Mountains was revealed as the winner of a European Outdoor Conservation Association grant, funded by The North Face Explore Fund, for a pilot youth program called EPIC 'Exploring Peaks, Inspiring Conservation'.
About EPIC
The goal of EPIC is to provide impactful entry-level mountain awareness training for youth aged twelve to sixteen years of age. This training will encompass mountain awareness education, hands-on work on conservation, and new outdoor skills development whilst exploring these fragile mountain environments.
The one day pilot program will be carried out in winter 2013/2014 with the following format:
Morning:
Youth attend a mountain education workshop based on the '7 Ways to Respect the 

Mountains'

Youth provide voluntary service to a local conservation issue, such as a cleanup of an atrisk 

mountain slope or riverbed.
Afternoon:
A hearty mountain lunch;

Youth develop new outdoor skills, such as off-piste skiing or basic avalanche awareness 

training with professional mountain guides.
When the pilot proves a success, then the concept can be scaled to reach more youth across Europe, with a special focus on the European Alps. EPIC is funded by The North Face Explore Fund, helping kids discover Nature's playground.
Image courtesy Respect the Mountains