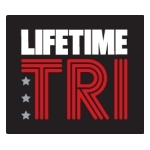 Thousands will participate in annual event that also kicks of the first race in the Toyota Triple Crown Triathlon Series
Thousands of professional and amateur triathletes will descend upon Minneapolis on Saturday, July 13 to compete in the 2013 Life Time Tri Minneapolis at beautiful Lake Nokomis. The event, presented by Life Time – The Healthy Way of Life Company, is also the first event in the Toyota Triple Crown Series that will award $50,000 and the coveted Toyota Cup to the top professional female or male triathlete competing in all three Toyota Triple Crown events. Life Time Tri Minneapolis isn't just for the pros though. The event includes a Sprint and International distance as well as a relay component for those who would rather showcase their swim, bike or run skills alongside a team.
In addition, the North American Junior Triathlon Invitational will take place where children ages 12-17 will compete with teams from Canada and the United States for individual and group awards. Junior participants will swim 0.25 miles, bike 15.0 miles and run 3.1 miles.
WHEN:
Saturday, July 13, 2013 7 a.m. CDT Pro Start and International Waves Begin
8:43 a.m. CDT Short Course Waves Begin
11 a.m. CDT Awards Ceremony
WHERE:
Swim—Minneapolis' Lake Nokomis starting and beginning on the northwest side of the lake.
Bike—Navigates along the iconic Mississippi River and "City of Lakes" before returning to the Lake Nokomis transition area.
Run—Around Minneapolis' Lake Nokomis to the cheers of thousands of spectators.
WHY:
The pro field will be battling for the event's $40,000 purse, with the winner in both the female and male divisions taking home $10,000 each. In addition to the cash prizes, the winners will also earn 10 points in the Race to the Toyota Cup.
The 2013 Life Time Tri Pro Series cash purse offers $450,000, including $250,000 in individual race awards and an additional $200,000 awarded to Life Time Tri Pro Series champions crowned at the series finale – Life Time Tri Oceanside. With the addition of the Toyota Triple Crown, the overall 2013 Life Time Tri cash purse is $500,000. To qualify for race awards, pros must start at least three events, including the Series finale, Life Time Tri Oceanside, with the top five events counting towards their overall standings. The official finishing times at Life Time Tri Oceanside will serve as a tiebreaker.
As the 2013 Life Time Tri Pro Series and Toyota Triple Crown Series progress, participant results and current point standings will be available at lifetimetri.com, the official website of Life Time Tri. Updates also will be provided on Twitter by following @LifeTimeTri and by liking the Life Time Tri Facebook page.
Life Time Fitness, Inc.