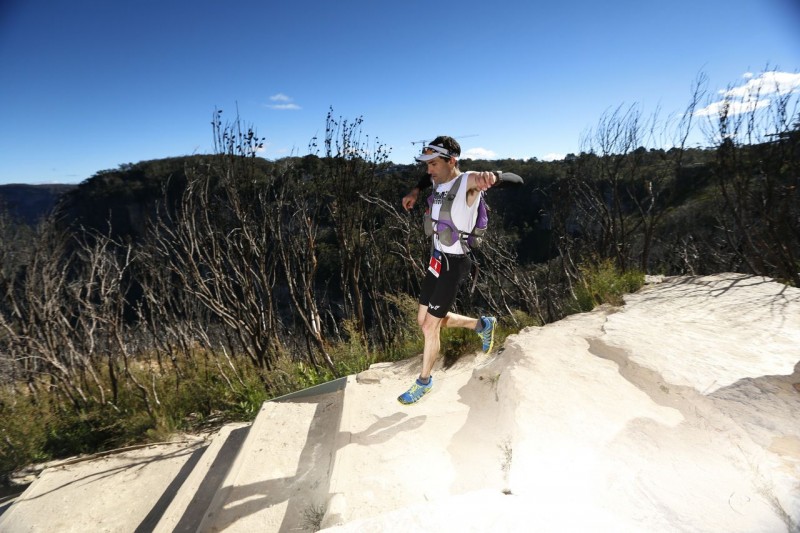 A recent study has shed light on the common misconception that ultra marathon runners are procuring substantial damage to their bodies with this extreme sport.
The study, "Alterations of Neuromuscular Function after the World's Most Challenging Mountain Ultra-Marathon," was published by PLOS ONE, a peer-reviewed, open-access, online publication.
The authors of the study gathered to investigate the neuromuscular and biological adjustments that occurred during and after a mountain ultra marathon, which lasted between four and seven days. The authors compared the results to marathons that were one-quarter and one-half the distance of this longer race to determine the different kinds of muscle damage and fatigue that was present in each. The finding was that because of the pacing strategy and emergence of sleep deprivation, the bodies of these ultra marathoners in the longer races were less affected by fatigue and muscle damage than those who ran in similar conditions for a shorter period of time.
The authors of the study are Jonas Saugy, Nicolas Place, Guillaume Y. Millet, Francis Degache, Federico Schena, and Grégoire P. Millet, from the University of Lausanne in Switzerland, the University of Geneva in Switzerland, the Universite de Lyon in France, Jean Monnet University in France, and the University of Verona in Italy. The study was edited by François Hug from The University of Queensland in Australia.
"Mountain ultra-endurance running has experienced considerable growth in recent years. These events consist of running/walking on mountain trails with positive and negative slopes over a distance longer than the traditional marathon," the study stated. "These extreme events are an opportunity to investigate the physiological responses of the human body when pushed to its limits. Some previous studies have already assessed the acute consequences of these mountain ultra-marathons on inflammation, neuromuscular or cardiac fatigue or hemolysis but none of them have assessed the consequences of an event longer than 50 [hours]."
The participants in the study were competing in the 2011 Tor des Géants in Italy's Aosta Valley.

They investigated the physiological ramifications after runners completed this marathon, one of the most difficult mountain ultra marathons in the world, which is a 330-km [205 miles] with consistent changes in elevation. Neuromuscular fatigue was assessed before, during, and after the mountain ultra marathon in experienced ultra-marathon runners and before and after in a control group with a similar level of sleep deprivation, the study stated.
Image by Aurora Images