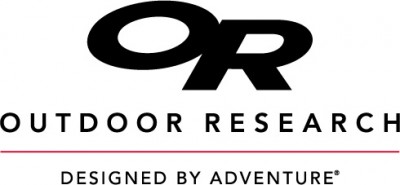 5Point 'Best of the Festival' winner shows adventure is about creativity, desire, not big budgets.
On any good adventure, things never go as planned. For alpinist Kyle Dempster, that was decidedly the case in summer 2011 when he spent two months on a solo bike journey through remote Kyrgyzstan.
Facing uncertainty in everything from tense encounters at military checkpoints to tenuous river crossings and weeks without seeing another human, Dempster turned to his POV camera to maintain a very personal video journal. Two years later, that footage was turned into a 25-minute film, The Road from Karakol, that depicts adventure in a very moving, down-to-earth way, and which recently won the 5Point Film Festival's 2013 Best of the Festival Award.
Outdoor Research, which sponsored the film and encouraged Dempster to work with filmmaker Fitz Cahall and his production company, Duct Tape Then Beer, debuts the film publicly today. People can view the film for free on the Outdoor Research Verticulture blog.
Cahall said the film is unique in a couple of ways. First, it portrays adventure in a very real and very approachable manner.
"The message of this film is at the core of what we all do in the outdoors," Cahall said. "The underlying message is that you don't necessarily need a big budget to go and have an adventure – adventure is powered by creativity, imagination, desire and, really, curiosity. That's an important message to put out there, because a lot of stuff out there is about one-upmanship and big budgets. This piece just feels just very genuine to Kyle and to our whole team, and it shows what you can do with creativity and a point-of-view camera."
It's also rare that people get to see film like this for free, Cahall said. More often, films of this type can be seen at film festivals, or purchased on DVD or through a paid download.
"It really is a pretty cool collaborative project, because for both Kyle, our team and the folks at Outdoor Research, we really wanted to reach a lot of people," Cahall said. "It's just such a great story, and it was really fantastic that all of us came together around the goal of making it possible for as many people as possible to see this film. In this day and age, that doesn't happen that often."
Dempster said when he was shooting the footage, he never intended for it to be made into a film.
"I did film a lot on the trip, but strangely it was because I was solo, and there were some scary moments, and (taking a trip on a bike) was a new kind of trip for me," Dempster said. " I'm more used to alpine-climbing trips. And so I just sort ended up maintaining this kind of video journal. It was very personal."
Those personal moments yield a gripping piece that depicts very pointedly what it's like to put oneself in situations where the outcome is far from certain.
The road to creating the film was as circuitous as Dempster's journey. After he returned, Dempster, who is an Athlete Ambassador for Outdoor Research, put together a very basic film of his own from the footage to show at the 2012 Ouray Ice Festival. There, Christian Folk, grassroots marketing manager for OR, saw the footage and asked Dempster about submitting it to Cahall to edit and make into a longer film. Dempster had so many clips he had to send Cahall a hard drive brimming with content.
Cahall spent the better part of year, in between other projects, sorting through the short clips and pulling the The Road from Karakol together, working right up to the film festival deadline.
"I think it's pretty cool that in this age of everyone pushing for bigger and bigger budgets and more expensive filming equipment that you can go out there with a $200 camera and win an award like this," Dempster said. "It shows that a lot of it has to do with the editing skills, which Fitz and his crew are quite talented at."
Following his solo cycling and climbing trip in Kyrgyzstan, Dempster rode his bike from Kyrgyzstan through western China to Pakistan to meet two climbing partners and subsequently make an attempt on K7.
Known more as an alpinist than an adventure-seeking cyclist, Dempster, along with climbing partner Hayden Kennedy, in May won a 2013 Piolet d'Or Award for their ascent of the Ogre in Pakistan, a peak that has only seen three ascents since its first ascent in 1977. Dempster also won a 2010 Piolets d'Or Award for the first ascent of the north face of 6,422-meter Xuelian West in China.
Logo courtesy Outdoor Research/Verde PR & Consulting