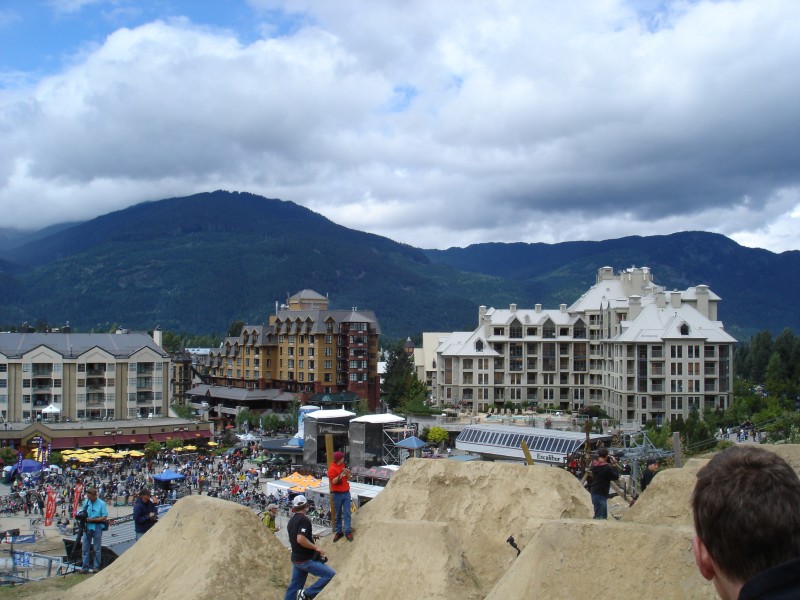 The Crankworx festivals are where mountain bikers come to play, and its success is being celebrated this year with the tenth anniversary of Crankworx Whistler.
According to their website, "Born in Whistler, British Columbia, Crankworx is a 10-day multi-disciplinary mountain bike festival celebrating epic endurance, supreme flow, monster air, and vertical-dropping riding."
Scheduled for August 9-18, this free-ride festival encompasses downhill, slope-style, enduro, and trials, among others, and attracts some of the best names in mountain biking.
"Over the past decade, the Crankworx dirt stadium has been home to hundreds of game-changing moments in free-ride mountain biking's history, and has launched the careers of countless professional athletes. Crankworx Whistler truly encapsulates the best of summer on the west coast. Voted Whistler's Best Party of 2012 by readers of the Pique Newsmagazine, Crankworx has even more surprises in store this August as we celebrate our 10-year anniversary."
The Whistler events include: Fat Tire Crit, Dual Speed and Style, SRAM Canadian Open Enduro (presented by Specialized), Garbanzo DH, GoPro Dirt Diaries, Fox Air DH, Deep Summer Photo Challenge, Teva Best Trick Showdown, Ultimate Pump Track Challenge (presented by RockShox), GIANT Dual Slalom, Kidsworx and Trailsworx, Canadian Cheese Rolling Festival, Official Whip-Off World Championships, Red Bull Joyride, and the Canadian Open DH.
As for those who simply want to come join the fun without participating, spectator seating is also provided as well as an array of activities.
"Events in the Boneyard or Whistler Mountain Bike Park are best viewed from Skiers Plaza at the base of Whistler Mountain in Whistler Village. There you can watch all events on the jumbotrons, see live timing of the races and listen to the announcers," the website stated.
It's not just the athletes who are offered competitive experiences. Official Event Photographer for Crankworx, Blake Jorgensen, said his job greatly surpasses simply snagging a photo of someone crossing the finish line.
"I think most photographers hate shooting events because ultimately everyone wants their photos to be unique," he said in an interview on the website. "But photography is just about great moments. At events like Crankworx, there are great moments happening everywhere. You just have to wrap your head around searching for them."
The European counterpart to this festival is Crankworx Les 2 Alpes, which will be held July 6-14 in France.
According to the website, "Crankworx is famous for attracting the world's best athletes to battle it out for free-ride glory, and Les 2 Alpes will be no different. This summer, the legends of enduro, slopestyle and downhill will all make the pilgrimage to the alps in a convergence of free-ride passion. The phenoms and the veterans, the aeronauts and the tricksters, the speed-freaks and the enduro maestros will all answer gravity's call."
Participant Mick Hannah said his goals this year at Les 2 Alpes include reaching the overall Crankworx ranking, which he was close to last year.
"Les 2 Alpes is a friendly and welcoming mountain village that has a huge crowd potential and excellent trails," he said in an interview on the website. "From the grassy runs full of jumps down bottom, to the glacier and technical rock gardens up top, Les 2 Alpes has all the terrain for a big gravity mountain biking show. I can't wait to see what tracks await us for this second edition in 2013."
Image from Brian Holden on the Wikimedia Commons