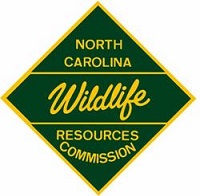 The N.C. Wildlife Resources Commission has completed renovations to a popular coastal Boating Access Area in Carteret County, and it is now open to the public.
The Cedar Island Boating Access Area, on the Pamlico Sound, has been made completely accessible for boaters with disabilities. It includes two new boat ramps and fixed docks, and one new floating dock. The parking lot and access road have been paved, and include 17 trailered vehicle spots, and 5 single-vehicle spots.
"This site is popular for locals and draws tourists looking to access Pamlico Sound from across the state," said Erik Christofferson, chief of the Commission's Division of Engineering and Lands Management. "Cedar Island provides important access for coastal anglers, wildlife watchers and recreational boaters, and these renovations are a wonderful enhancement to this beautiful site."
The renovations were paid for with motorboat registration receipts and funds from the Sportfish Restoration Program.  For information about boating in North Carolina, including an interactive map of more than 200 free, publicly accessible access areas, visit www.ncwildlife.org/boating.
Logo courtesy North Carolina Wildlife Resources Commission