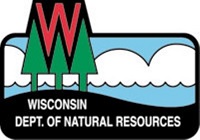 If you have a yearning for art in the outdoors, hop on your bike or lace-up your boots for Bike and Hike with the Artists, June 29 between 11 a.m. and 3 p.m. at Korth and Pohlmann parks in Jefferson County. The park events are free and family friendly.
Painters, potters, woodworkers, musicians, stained glass and fabric artists and photographers will set up displays, work on current projects, and answer your questions about their crafts during the day. The Department of Natural Resources will also have a wildlife display.
The event is jointly sponsored by the Friends of Glacial Heritage Area, the Arts Alliance of Greater Jefferson and the Arts Alliance of Lake Mills. Korth and Pohlmann parks are two of the dozens of recreation sites within the Glacial Heritage Area project. A full list of artists and maps can be found at www.glacialheritagearea.org.
"You don't have to bike or hike to mingle with and talk to the artists," said Mary Ann Jackson, Arts Alliance board member, "but for those looking to add a little exercise into the day you can pedal the 14 miles between the two parks on the Glacial Drumlin State Trail. Hikers can drive between the parks and hike around the parks. Or, you could just pack a picnic lunch and join the fun that way! It's a fun day and a fun way to see this portion of the Glacial Heritage Area."
People planning on riding the Glacial Drumlin trail between Korth and Pohlmann parks can purchase their state trail pass at the Depot in Lake Mills. The Depot is alongside the trail in Lake Mills. Annual trail passes are $20 and a single day-use pass is $4. It does not impact this event but bikers are reminded that a portion of the Glacial Drumlin trail just northwest of Deerfield between Oak Park Road and Highway 73 is closed for maintenance at this time.
The Glacial Heritage Area project is a coordinated series of parks, preserves, wildlife and natural areas, and other conservation lands in Jefferson County that are linked together and to nearby cities and villages with different types of trails. This network provides readily accessible opportunities for residents and visitors to get outdoors to hike, bike, watch wildlife, fish, paddle, hunt, camp, cross country ski, ride horses, and participate in other nature-based activities.
Additional information on the Glacial Heritage Area project can be found at dnr.wi.gov by searching for "Glacial Heritage Area."
Logo courtesy Wisconsin Department of Natural Resources