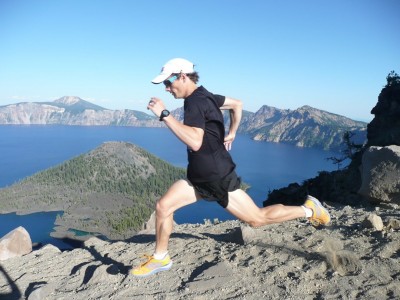 On June 29, Julbo USA heads to Squaw Valley, Calif. as the official eyewear sponsor of the 2013 Western States 100-Mile Endurance Run. Julbo's presence at the world's oldest and most prestigious 100-mile trail race will support all the participants in this ultimate endurance test, including four Julbo athletes competing as top contenders: Ian Sharman, Aliza LaPierre, Dave Mackey, and Cassie Scallon.
The 2013 Western States race from Squaw Valley to Auburn, Calif. marks the ultra trail event's 40th anniversary. As a reputable performance eyewear leader in the sport of ultra-running, Julbo's event sponsorship will award the top 10 men and women finishers with a pair of Julbo sunglasses from its performance collection. Julbo's performance line offers excellence in frame fit, hold and comfort, paired with the most advanced lens technology on the market for any condition.
Julbo's four Western States competing athletes bring years of experience to the sport and look to make a statement at this year's race. Out of the four, Colorado-based Dave Mackey came out on top at last year's Western States, taking fourth place overall. Following close behind with a fifth place finish last year was the Bend, Ore. local Ian Sharman, who is also chasing the Grand Slam of Ultra-running record this summer with Western States being the first race of this four 100-mile race quest.
On the women's side, Aliza LaPierre aggressively fought back from a recent injury and is considered to be a strong contender in this year's race. Cassie Scallon will make her first appearance at Western States this year. While this will be her debut at Western States, Scallon brings experience of several championships to elevate the competition.
"Western States is a true testament of strength and determination set forth by the dedication of all the participating ultra-running athletes," said Julbo USA CEO and former Western States competitor, Nick Yardley. "Julbo USA is honored not only to support the event, but also to sponsor some of the best talent out on the trail."
For those who cannot attend the race, check out the Julbo USA Facebook page for Western States updates and participate in the interactive guessing game offered to all Julbo USA fans. Any participant out there with the insight to accurately guess the top three male and female finishers will win a pair of Julbo sunglasses of his or her choice.
Image courtesy Verde PR & Consulting