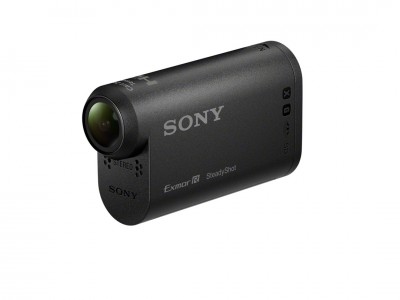 Award-winning action sports production company and lifestyle brand Teton Gravity Research (TGR) has signed a two-picture deal with Sony Electronics to use its new lightweight, compact Action Cam – a mountable full HD camcorder – as the exclusive POV camera in the production of Way Of Life and Higher. This partnership becomes official as TGR wraps up a season of filming with the cameras exclusively to capture POV footage for Way Of Life, the ski and snowboard project slated for a September 2013 release, and Higher, the final installment of the Jeremy Jones trilogy to be released fall 2014.
"In selecting collaborations for Sony's Action Cam, we looked to experienced filmmakers shooting in rigorous environments with exceptional standards of quality, who value ease of use in a compact, full-featured POV camera," explains Hidenori Toyoda, director of the camcorder business at Sony Electronics. "TGR's reputation for innovation, relationships with world class athletes, and leadership on the frontier of action sports makes them a terrific partner."
TGR content from Sony's Action Cam is already being released on tetongravity.com through the Mind's Eye web series, a collection of TGR athlete self-edits filmed exclusively with Sony's Action Cam. TGR athletes from Sage Cattabriga-Alosa to Jeremy Jones depended on it all winter, praising its ease of use and low profile design, in particular.
"We have been working with, and helping develop, POV cameras for the past fifteen years and I was immediately impressed with how easy the Action Cam is to use," says Todd Jones, TGR co-founder. "The picture quality is amazing, as you can imagine with Sony's sensor technology expertise, and the audio quality is also the best I have seen in a camera of this type."
Image and video courtesy Backbone Media