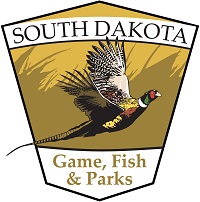 Programs originally planned for Bald Eagle Awareness Days in February have been rescheduled for the weekend of June 21-23.
People can choose from three free events. On Friday, June 21, educators from The Raptor Center at the University of Minnesota will bring live birds of prey to the Dakota Prairie Playhouse with a program beginning at 2 p.m. The playhouse is at 820 N. Washington in Madison, on the north edge of the Dakota State University campus.
Programs move to Pierre on Saturday, June 22, in association with Oahe Days. Programs begin at 10:30 a.m., 12:30 p.m. and 2:30 p.m. at the Pierre Chamber of Commerce Building, located at 800 West Dakota Avenue.
The final program begins at 1:30 p.m. on Sunday, June 23, at the Game, Fish and Parks' Outdoor Campus-East in Sioux Falls, located at 4500 S. Oxbow Avenue.
This annual event is sponsored by conservation and outdoor recreation organizations, merchants and conservation agencies to increase public involvement and awareness about bald eagles and other birds of prey. All ages are encouraged to attend.
For more information about Bald Eagle Awareness Days, visit our internet site at: http://gfp.sd.gov/outdoor-learning/bald-eagle-awareness-days/default.aspx or contact Eileen Dowd Stukel with the South Dakota Department of Game, Fish and Parks at (605) 773-4229.
Logo courtesy South Dakota Game, Fish, and Parks