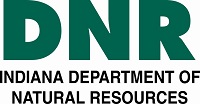 Summit Lake State Park will showcase what it has to offer canoeists and kayakers during Paddler's Paradise on Saturday, June 22.
The event starts at 6:30 a.m. with different non-motorized boating activities taking place throughout the day, including a birding paddle, a plants-and-animals paddle and a sunset paddle.
Conservation Officer Matt Garringer will talk around the campfire that night about boating regulations and safety.
Kayak and rowboat rentals are available at the Summit Lake boat rental building for $5.35 per hour or $21.40 per day. Boaters who bring their own watercraft must have a life jacket on board and a DNR non-motorized boat permit to participate. Permits can be purchased at the park gate or office for $5.
Boaters participating in the sunset paddle need a light. Flashlights are acceptable.
The event is free after the standard park entrance fee of $5 per in-state vehicle and $7 per out-of-state vehicle.
For more information, call naturalist Amber Parrish-Hook at (765) 766-5873.
Summit Lake State Park is at 5993 N. Messick Road, New Castle, 47362.
Logo courtesy Indiana Department of Natural Resources