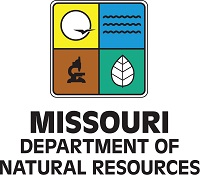 Missouri State Parks invites you to experience an outdoor adventure under the stars with friends and family on June 22 during the Great American Backyard Campout.
The Great American Backyard Campout is a nationwide initiative by the National Wildlife Federation to encourage families and communities to reconnect and experience the outdoors. To help you celebrate, Missouri State Parks is offering special programs and activities to make this night one to remember.
"Whether it's your first time camping or you're following a long-standing tradition, the Great American Backyard Campout is a great opportunity for families to get outdoors and experience nature," said Bill Bryan, director of Missouri State Parks, a division of the Missouri Department of Natural Resources. "There are a variety of events at parks and historic sites throughout the state to give you the chance to come out and enjoy a fun camping adventure."
Activities will vary from park to park with programs ranging from night hikes and camping demonstrations to overnight campouts and storytelling. Programs will appeal to all ages, including kids who may be experiencing nature for the first time. All parks will offer a camping tradition — sitting around a campfire and making and enjoying s'mores. Some programs are offered during the day and other parks offer overnight camping. Call the individual parks or visit mostateparks.com for more details.
Following are the parks and historic sites participating in this year's Great American Backyard Campout.
Trail of Tears State Park, Jackson, 573-290-5268.
Mastodon State Historic Site, Imperial, 636-464-2976.
Fort Davidson State Historic Site, Pilot Knob, 573-546-3454.
Crowder State Park, Trenton, 660-359-6473.
Wallace State Park, Cameron, 816- 632-374.
Johnson's Shut-Ins State Park, Middlebrook, 573-546-2450.
Sam A. Baker State Park, Patterson, 573-856-4514.
Pomme de Terre State Park, Pittsburg, 417-745-6909.
Roaring River State Park, Cassville, 417-847-3742.
Weston Bend State Park, Weston, 816-640-5443.
Current River State Park, Salem, 573-858-3015.
Van Meter State Park, Miami, 660-886-7537.
First Missouri State Capitol State Historic Site, St. Charles, 636-940-3322.
Watkins Woolen Mill State Park and Historic Site, Lawson, 816-580-3387.
Felix Vallé House State Historic Site, Ste. Genevieve, 573-883-7102.
A visit to any of these state parks is also a great opportunity to log miles as a part of the Governor's 100 Missouri Miles challenge.
To celebrate Missouri's distinction as the "Best Trails State" by American Trails and to encourage Missourians to enjoy the outdoors, Governor Jay Nixon and First Lady Georganne Nixon are inviting Missourians to join them in completing 100 Missouri Miles of outdoor physical activity by the end of the year.
For more information and to take the Challenge, visit 100MissouriMiles.com. Participants can also share adventures, post photos and learn about upcoming events by connecting with 100 Missouri Miles on Facebook and Twitter.
If you are not planning to go to a state park for a special program on June 22, visit any Missouri state park this summer and begin your own camping tradition with family and friends. For more information about the 40 state parks with campgrounds, visit mostateparks.com. Missouri State Parks is a division of the Missouri Department of Natural Resources.
Logo courtesy Missouri Department of Natural Resources