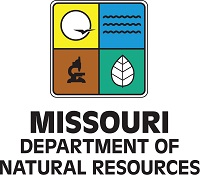 Visitors are invited to mark the start of summer at Prairie State Park by taking a guided bison hike. Sponsored by Missouri State Parks, the hike will take place on Saturday, June 22 at 10 a.m.
Visitors will have the opportunity to take a trip back in time and see one of the most magnificent mammals on its native prairie habitat. A park naturalist will discuss bison biology, Native American uses, herd dynamics and prairies.
The bison hike is also a great opportunity to log miles as a part of the Governor's 100 Missouri Miles challenge.
To celebrate Missouri's distinction as the "Best Trails State" by American Trails and to encourage Missourians to enjoy the outdoors, Governor Jay Nixon and First Lady Georganne Nixon are inviting Missourians to join them in completing 100 Missouri Miles of outdoor physical activity by the end of the year.
For more information and to take the Challenge, visit 100MissouriMiles.com. Participants can also share adventures, post photos and learn about upcoming events by connecting with 100 Missouri Miles on Facebook and Twitter.
Prairie State Park is located at 128 NW 150th Lane in Mindenmines. For more information about the event, contact the park at 417-843-6711. For information about state parks and historic sites, visit mostateparks.com. Missouri State Parks is a division of the Missouri Department of Natural Resources.
Logo courtesy Missouri Department of Natural Resources