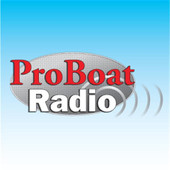 If you're in line to make a presentation in the near future, this is the show for you. Josh Chiles joins with tips about how to maximize participation through social networking: What are the best ways to encourage people to attend your specific talk or event? And how do you involve social media during your presentation, and afterwards?
(If you are an IBEX 2013 presenter, this show will be an especially good one for you!)
Chiles is CEO and founder of Engaged!, a social-media firm specializing in the marine industry. He is on the board of directors for the Marine Marketers of America (MMA) and currently writes a blog for Boating Industry magazine. Chiles works closely with the National Marine Manufacturers Association (NMMA) and Discover Boating on a number of social media webinars. He has also been a speaker at the Marine Dealer Conference & Expo (MDCE) and at IBEX 2012, and a guest on ProBoat Radio.
While at IBEX, Chiles will be managing the Social Media lounge, offering one-on-one tutoring for those of you are new to this world.
Logo courtesy ProBoat Radio