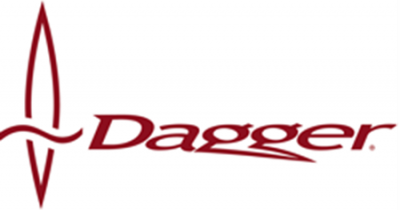 Dagger, the premier designer and manufacturer of high-performance whitewater and recreational kayaks, has once again been named the official kayak sponsor of the 2013 GoPro Mountain Games.
Held June 6-9, 2013, in Vail, Colo., the Mountain Games features eight kayak, raft and SUP events, with competing paddlers from novice to pro. The Mountain Games also hosts biking, climbing and fishing competitions, complemented by performances from national touring music acts. With Gore Creek, Homestake Creek, Eagle River, the Colorado River, and the Vail Whitewater Park all right in its backyard, Vail is a paddler's mecca.
The GoPro Summer Mountain Games will build on an 11-year legacy as one of the premier outdoor sporting events in the world. Created as a celebration of mountain sports and the mountain lifestyle, the GoPro Mountain Games are a perfect breeding ground for the growth of kayaking and the paddling community. Committed to representing everything that's great about getting out on the water, Dagger is a perfect match for the four-day event.
"Dagger has a kayak for anyone who is enthusiastic about getting out on the water, no matter their paddling prowess or where their outdoor interests lie," said Jessica Prescott, marketing manager for Dagger. "The Mountain Games are a celebration of this outdoor lifestyle and encourage everyone to find that passion for themselves, making it a perfect partner for our brand. Dagger embodies this inclusive and celebratory spirit, and we are proud to sponsor the Games again this year."
In addition to an overall Mountain Games partnership, Dagger is sponsoring kayak events at the Games including the 8-Ball Kayak Sprint – kayaking's version of NASCAR in a 200 meter, full-contact event; the brand is also sponsoring the Steep Creek Championship – a race down Homestake Creek, which drops 480 feet per mile.
Kayaking isn't the only way Dagger is participating in the Mountain Games. First place X-Country Mountain Bike competitors will receive a Dagger Axis 12 crossover kayak for the men's division winner and an Axis 10.5 for the women's division winner.
Stop by the Dagger booth in "Gear Town" near the Vail Whitewater Park to say hello, look at the newest kayaks from Dagger and chat with the designer.
For more information about Dagger visit: dagger.com or follow on Facebook at: facebook.com/DaggerWhitewater.
For more information about the GoPro Mountain Games visit: mountaingames.com/summer or follow the Games on Facebook at: facebook.com/mountaingames.
Logo courtesy Verde PR & Consulting