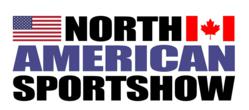 Fishing and marine industry advertising veteran Jim Besenfelder joins the new vexpo show concept for the North American Sportshow which will launch in January of 2014.
Fishing tackle entrepreneur David Gray announced Jim Besenfelder has joined the North American Sportshow organization as VP Sales Manager. Besenfelder, an experienced member of the outdoor media world, sold print and digital advertising for In-Fisherman media for 33 years. "Jim was involved on the cutting edge with In-Fisherman and will bring great experience to the Sportshow," shared David Gray. "Everyone knows the way Jim Besenfelder does business, by putting the customer first, and that is a good match for the show." In addition to print and digital advertising sales, Besenfelder also sold radio, television and event sponsorships.
Besenfelder is a graduate of Boston University with a Masters from Northern Illinois University. He possesses key industry knowledge with decades of experience in the fishing tackle and marine trades. "I'm excited how this new vexpo concept merges cutting-edge technology that is part digital advertising and part first-quarter sportshow," shared Besenfelder. "Every company wants to increase market share and is looking for the next best marketing tool. The new North American Sportshow does all of that and more. It covers the core market of North America and will reach worldwide."
Anglers and outdoor consumers will be able to attend the show through online registration. Running 90 days from January 7, 2014 to April 7, 2014, the show will be open 24/7 and available to anyone via the Internet. Attendees will rediscover everything they want in a first quarter sportshow: to find what's hot, discover new products, explore exciting places to go, attend seminars and get great show specials. "All of these qualities are part of the North American Sportshow experience," shared Gray, "including lots of prizes, even a fully rigged top-of-the-line bass or walleye boat." Customers will enjoy the ease of shopping for new and used boats in the vexpo environment. Attendees can view the show directory via categories and visit the companies within areas of interest, or move around the aisles and find new tackle or other interesting products and travel destinations.
"The North American Sportshow brings real consumers in the first quarter to a virtual, digital environment," added Besenfelder. "Those that have seen the show sample so far are really excited about it." In addition to fishing tackle and marine manufacturers of all sizes, the show is a great digital product for dealers, resorts, guides and travel groups. Chambers of commerce or convention and visitors' bureaus that promote their destinations as part of the great outdoors experience can reach more travel consumers than ever before with one advertising buy.
Besenfelder is creating a short video that demonstrates the Sportshow. "Taking a tour of our show sample moves tackle and marine companies from prospect to sponsors," shared Gray. "The short video will give a preliminary look into the show environment, enough to whet their appetite for seeing a full presentation."
Gray has created a privately held company doing business as Vexpo Shows out of Lee's Summit, Missouri to launch the business. Industry veterans Kristine Houtman and Doug Warren are working with Gray and Besenfelder to further this move into the future of outdoor sports marketing. David Gray is a veteran businessman in the fishing tackle and marine industries, previously launching companies such as Ardent Reels, Carbon-X Rods as well as independent tackle and marine retail stores in Missouri.
Doug Warren, website marketing professional and fishing guide agrees with the enthusiasm. "This moves the traditional sports show into today's fast-paced, web-based world where companies want to do business," shared Warren. "I am excited to be a part of the team and welcome Jim Besenfelder on board." Warren's company Up North Marketing will host and support the website for the show.
Logo courtesy PRWeb