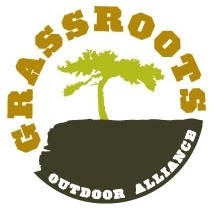 Tuesday, June 11th at 5:30 p.m., the Grassroots Outdoor Alliance (Grassroots) will host the first "Great Grassroots Bike Giveaway" in Ogden Utah. The event is scheduled for the second night of the annual Grassroots Early Show, an annual convergence of iconic specialty retailers from outdoor gear and apparel manufacturers from around the world.
Dana Davis, owner of Summit Hut in Tucson, AZ says, "We really couldn't have found a better way give back into the local community as a group. Getting kids on bikes is a great way for them to initiate and provide a taste for outdoor adventure."
Members of Grassroots have funded the donation of 55, new Kent's bikes to be delivered to underprivileged youth (ages 6-14) throughout Ogden. Kent's has been instrumental in assisting Grassroots members to provide 50 kids with new bikes. Recipients of the bikes are part of the YCC (Your Community Connection) of Ogden and the Boys and Girls club.
"Outdoor Research is committed to getting more people outside. With several avid cyclists among our company, we are honored to share the joy of all things two wheeled. Donating bikes is a great way to extend our passions and create an entre to all things outdoor," says Dave Mahoney from Outdoor Research.
Vendors and retailers will be rolling up their sleeves at the Ogden Amphitheatre to help build and decorate the bikes. Kids will also receive a helmet that will be fitted on site that night.
"We are honored to welcome Grassroots this June for their third consecutive Spring Early Show," says Mike Caldwell, Mayor of Ogden City. "The partnership between Ogden City and Grassroots is a great example of two entities that invest in and embrace a healthy, active lifestyle. The outdoor recreation industry is an essential component to Ogden. We continue to seek ways to expand outdoor opportunities for everyone."
Logo courtesy Grassroots Outdoor Alliance