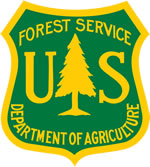 The 11th annual Adventures With Nature field day will be held at Tipsaw Lake, on Saturday, June 22nd.  Indiana Department of Natural Resources Division of Forestry, Perry & Spencer County Soil and Water Conservation Districts and the US Forest Service continue to work  together to present the event.
Activities will get under way at 9:00 a.m. CST and will conclude approximately 1:00 p.m. CST.
This year's event will bring new fun and exciting challenges for children.  They will have the opportunity to try their hand at target shooting and archery, SCUBA diving (with parental permission), take a bird watching hike, learn styles of outdoor exercising, and make wonderful crafts as they enjoy music and watch a local artist at work.  A presentation at noon will be given by the ever-popular naturalist Susan Fowler.
The event also includes wonderful donated prizes that you must be present to win.
Tipsaw Lake is located in Perry County on Hwy. 37, seven miles south of I-64, exit 79.  The Adventures With Nature program is free, however there will be a day use fee of $3.00 per car at Tipsaw Lake for attendees.  For your safety as well as others, pets are not allowed at this field day.  Lunch items will be available for sale by the Perry Central Music Boosters.
Bring your family, friends, swimsuits and lawn chairs (no pets) to enjoy a beautiful summer's day and have "Adventures With Nature" at Tipsaw Lake.  For more information call the Hoosier National Forest Tell City office at 812-547-7051.
Logo courtesy US Forest Service