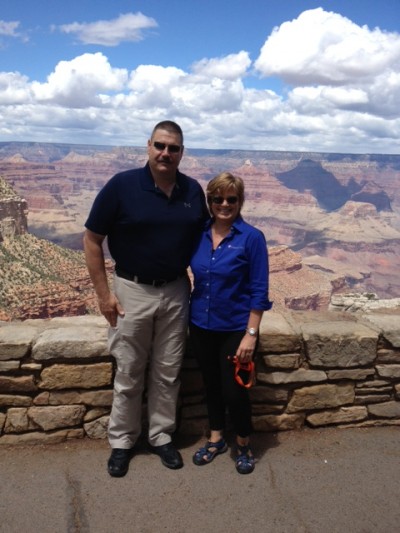 Mike Gladhart, marine deputy for the Clearwater County Sheriff's Office in Orofino, Idaho, accepted the educator of the year award on May 7 at the Western States Boating Administrators Association annual conference. The award is sponsored by Kalkomey Enterprises, Inc., parent company of Boat Ed and www.boat-ed.com.
"The award recognizes a boating safety professional who achieves excellence in delivering a high-quality boating safety education program," said Kurt Kalkomey, president of Kalkomey Enterprises, Inc. "Mike Gladhart has gone above and beyond, he's a true ambassador of boating education in Idaho."
Gladhart is on track to teach 13 or more Idaho boating safety courses this year. In addition to teaching boater education classes and performing his job as a marine deputy, Gladhart manages a life jacket exchange program for elementary schools in his area. The goal of the program is to provide life jackets to elementary school students at no cost as well as educate them on how and why they should wear life jackets. The program covers appropriate life jacket fit, care and wear. If students outgrow their donated life jacket, they are encouraged to return it to the program so that it may be redistributed to another child.
"I'm so honored to have won this award. I never expected to be recognized on such a large scale," said Gladhart. "The fact that I enjoy teaching so much makes this whole experience even better. I'm truly honored."
Gladhart's commitment also includes inventing a mobile personal watercraft simulator, which provides hands-on learning through a play station gaming module displayed on a flat screen TV. The simulator is used around the state. Idaho Department of Parks and Recreation loans it to any Idaho sheriff's office for boating safety events. It is often used as an incentive for the students to learn. Students can ride the simulator at the end of their boating safety class, life jacket and all, putting into practice the things that they learned during the course. To learn more about Idaho boater education, or to start your course online, go to http://www.boat-ed.com/idaho/.
Image courtesy Image courtesy Boat-ed