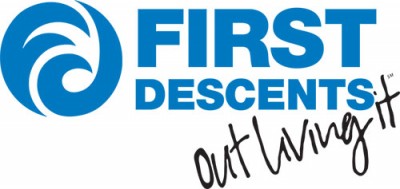 FIRST DESCENTS, a Denver-based non-profit providing free outdoor adventures to young adults fighting and surviving cancer, has graciously accepted being the sole charity for the inaugural SeasonFive Summit Games, an event started to get people outdoors and kick off the summer season. This multi-sport event will take place June 1st through June 2nd in Frisco, Colorado.
The games will include five stand-up paddle races, four flat-water kayak races, two fishing competitions, a dog jump, a dog race, a mud run with obstacles and a mountain bike race. Non-competitive portions of the Games will include a social paddle, a board and boat swap and clinics for people interested in SUPing, yoga, fly casting or boating. Check out the entire event schedule here.
"We are excited to kick off the first SeasonFive Summit Games this year," says Mike Fischer, founder of SeasonFive. "The purpose of the games is to promote the sports we enjoy, and the causes we believe in, and that's why we decided to help First Descents and donate the proceeds to help them get young adults with cancer outdoors and enjoying their community."
"First Descents is excited to see events like this in our own back yard," says Brad Ludden, FIRST DESCENTS founder and CEO. "It's so important for your health and happiness to get outside and enjoy every day, enjoy the outdoor lifestyle."
If you are interested in attending the SeasonFive Summit Games, click here to learn more. And, learn more about FIRST DESCENTS by visiting www.FirstDescents.org.
Logo courtesy Outside Media