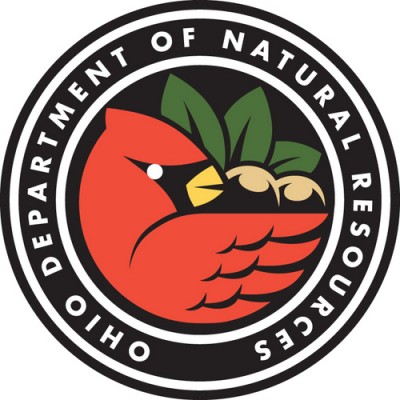 The Ohio Department of Natural Resources (ODNR), Division of Wildlife (DOW) is happy to announce that renovations are complete and the Delaware Lake east boat ramp will reopen on Saturday, May 25th.
The ramp is located on the Delaware Wildlife Area near the intersection of Horseshoe and Sherwood Roads.  The ramp was built in the 1960's and required a considerable update to improve not only condition, but also safety.  The ramp, parking lot and access road recently got a complete overhaul to better serve the angling and boating public.  The old deteriorated ramp and abutment were replaced with a new wider and more visible ADA accessible abutment and a ramp with v-grooves to improve traction.  The parking area was redesigned to improve traffic flow and offers 45 parking spaces.  Anglers and boaters using the ramp at night will be aided by two new solar lights.  Seasonal restroom facilities will also be provided.
This ramp improvement project is made possible by monies generated from the Boater-Angler Fund, a state tax on fuel that motorboat users pay to provide better access to Ohio's waterways.
The Ohio Department of Natural Resources ensures a balance between wise use and protection of our natural resources for the benefit of all. Visit the ODNR Web site at www.ohiodnr.com.
Logo courtesy Ohio Department of Natural Resources