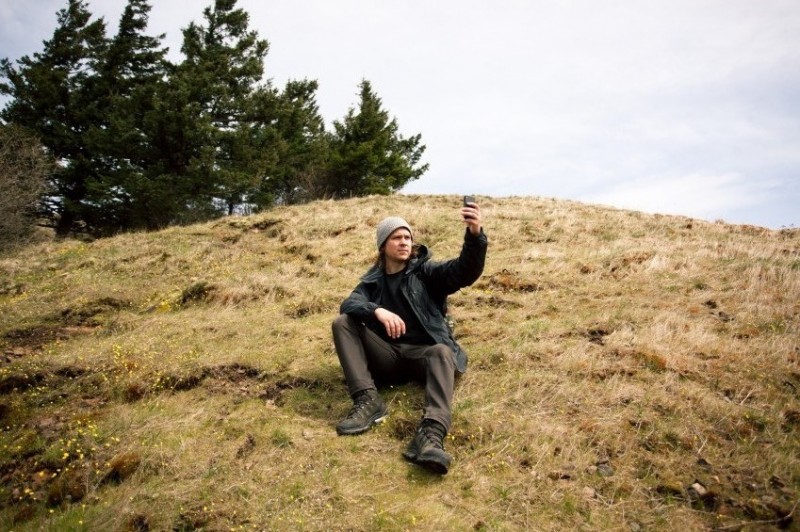 Many applications to assist on hiking trips have been developed for iPhones and Androids over the past several years, but frankly, many of them are not worth the download. Here is a comprehensive list of the most downloaded apps currently on the market that will help you plan your next trip.
1. EveryTrail is a free app that allows you to search for trips, track you own and keep a history of what you have traveled. In addition to these basic features, all of which function well, users are able to add both photos and videos to their recorded maps. Sharing is another great characteristic of this app, as people are easily able to provide details about their hike and receive the same from others. A small fee ($3.99) is needed to upgrade to EveryTrail Pro version with GPS. The app's GPS allows for simple navigation to see what is closest to you if you're in a new area, and you can even search based on what type of outdoor activity you're looking for.
2. A more detailed app is the BackCountry Navigator PRO, but unfortunately it is only available for the Android market and costs roughly 10 dollars. It provides more in-depth topographical maps had GPS navigation even when you're out of cell range. However, some critics have said this app needs more features and need improvements such as the ability to overlay the compass or speedometer on top of the maps. The cost may be what deters more people from downloading this app, but it's sure to be a bestseller if some elements are added.
3. MotionX GPS is the closest thing to BackCountry for iOS and only costs a user 99 cents. The GPS navigation is not as extensive as that of BackCountry, but it still works without cell service, which is a big plus when hiking in more remote locations. MotionX has nine map options in total, which is more than any other app currently on the market. The user is also able to record tracks and geotag photos along the way.
4. Another circumstance to consider when hiking is the possibility of getting into a dangerous situation. The SAS Survival Guide comes in several options, but the regular app priced at $5.99 for iOS is recommended, with the Android version costing slightly less. For those who stick to free apps, check out the Lite version. This app was created by a former Special Air Service instructor and soldier and is complete with text, videos and photos. The app also includes compasses, first aid and any information the user would need to survive in a number of situations. It was rewritten from the original bestselling book into app form and has become one of the most popular on the market.
5. For those who love free apps, another recommendation is Chimani National Parks, which has subcategories of specific apps for each park. It provides necessary information about the 59 national parks in the United States. In addition to hiking trails, there are audio interviews and offline GPS navigation, to name a few. The app is available on both Android devices and iPhones.
Image © iStockPhoto/Tim Newman