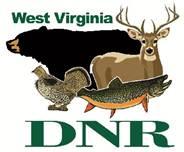 Family Trails Weekend at North Bend State Park, May 31 – June 2, jumpstarts the summer months with a variety of outdoor activities. It also showcases National Trails Day guided hikes by naturalist Ken Zebo and other outdoor activities at the park and North Bend Rail Trail. Zebo organizes and conducts family oriented programs at North Bend State Park throughout the summer months.
For more information about North Bend State Park, accommodations, camping, North Bend Rail Trail or restaurant, visit www.northbendsp.com or call 304-643-2931.
Friday, May 31
Marvelous Mammals – Learn about the mammals of West Virginia and what makes them special, beginning at 9:30 a.m., and then take a short hike to view signs of mammals.
Nature Scavenger Hunt – Become a nature super sleuth as you hunt for items in this nature-friendly scavenger hunt starting at 11 a.m.
Plant Pounding – Find your perfect plant and preserve it on cloth at 1 p.m. Materials are provided
The Nature Center is open from 2 to 4 p.m.
Overlook Trail Hike starts at 5 p.m. and will go to the overlook of the lake while learning about plants and wildlife. Hikers should meet at the trailhead, across from Cabin 1. The terrain is moderate and the hike will last about 1-1/2 hours for 1.2 miles
Corn hole is an outdoor game geared for friend-and-family fun competition. The event begins at 6:30 p.m.
Luminary Hike begins at 8:30 p.m. and is sponsored by the North Bend Rail Trail Foundation. The trail will be lit by luminaries along the hike to Tunnel 13. Local lore and ghost stories will be told in the tunnel. The Luminary Hike meets at Shelter 3. Attendees should allow up to two hours to complete the hike.
Saturday, June 1
Kayak Demos – Saturday morning, join North Bend Outfitters and paddle on North Bend Lake.  Demonstrations will be available for several sizes and types of boats. Meet at the Boat Ramp at Cokeley Recreation Area. Call 304-643-2931 for times.
Bird Walk – Join the park naturalist at North Bend Lodge and take a closer look at the world of birds beginning at 9 a.m. Binoculars and field guides are recommended but not required.
Cairo Bank Building Tours– Ken Adams of the North Bend Rail Trail Foundation will be giving tours of the historic Cairo Bank Building from 10 a.m. until 5 p.m.  The tours will showcase original office equipment and other artifacts from the bank's past.
Mini-hike and Mystery Hunt begins at 10:30 a.m. Hike to an abandoned tunnel and learn about historic Cairo with a history hunt. It's sponsored by, and begins from, Country Trails Bikes in Cairo.
The Nature Center Open is open 11 a.m. to 1 p.m. – Come inside to enjoy arts and crafts and a chance to meet some of our wildlife friends. Take a look and marvel at the mysteries of nature.
Tunnel 13 Hike – Experience the great outdoors with a spice of history mixed in. The trail is flat and easy to walk, following the old railroad line. The hike begins at 1:30 p.m. at the Nature Center. 1 hour, 1.5 miles
MaryMary's Showcase – The MaryMary Showcase is dedicated to bringing the music loving community an array of very talented local musicians, poets, and performance artists.  Several singer-songwriters, including Eric Goddard of Morgantown, as well as the rocking blues of the Larry Neely Band of the Mid-Ohio Valley, will perform. This show will surely delight audience members of all musical interests and age groups at the park amphitheater from 2 to 6 p.m.
Herp Hunt – Join the hunt for our reptile friends and learn about the differences between amphibians and reptiles at 4 p.m.  We'll take a hike to spot them.
Fishing Derby – Bring your own poles and we'll supply the bait.  Certificates will be given to lucky anglers.  Meet at the River Run Campground check – in station at 7 p.m.
Night Hike – See what comes alive at night.  Join the park naturalist, Ken Zebo at 9 p.m. in using all your senses to experience the nocturnal world
Sunday, June 2
Race around the Bend is the West Virginia Mountain Biking Association's sixth in the 2013 point series race featuring prizes and awards for all skill levels and age groups. A cross-country and kids race is part of the action. An entrance fee is required to participate in the race, which begins at noon. Information about the point series races and other race activities are posted on www.wvmba.com.
Fun Ride – A "just for fun" ride following the point series race begins at approximately 12:30 p.m., if you are interested in riding, but not competing. This event is sponsored by the North Bend State Park Foundation and meets at Cokeley Recreation Area.
A special "Race around the Bend – Kids" starts at 11 a.m. from the Cokeley Recreation area. This adaptation of the "Race around the Bend" is specially designed for younger riders and is sponsored by the North Bend State Park Foundation.
Logo courtesy West Virginia Division of Natural Resources