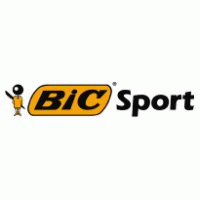 BIC Sport is proud to announce and honored to receive the 2013 Outside Magazine GEAR OF THE YEAR award for the 12'6 and 11' WING Stand Up Paddleboards.
Shaper Patrice Remoiville, working closely with the BIC SUP team in Europe and North America, has designed two fun, functional, user-friendly touring boards. Partnered with BIC Sport's exclusive ACE-TEC manufacturing technology, the WING series offer a truly unique combination of durability, lightweight performance and affordability. Receiving this type of award is both humbling and extremely gratifying. It goes a long way in validating the time, energy and passion that goes into designing and testing the boards. It also highlights the company's commitment to manufacturing high-quality, high-value products at our own facility in Vannes, France.
Here are a few quotes from the 2013 Outside Magazine Summer Buyer's Guide feature:
"A Killer flatwater SUP"
"The WING Ace-Tec is bombproof…more durable than most boards on the market"
"A speedy, raceworthy ride that cuts through chop"
"Stable but won't feel like a dog to seasoned paddlers"
"In short – A practical, durable, affordable, fun-to-paddle SUP"
We're also excited about the tremendous response to the BIC SUP One Design Challenge race series, in which all racers use the 12'6 WING board. We now have over 50 partners in North America and more than 30 internationally who will be running races throughout the 2013 season. This means 300+ events in the inaugural year! To learn more about this fun, friendly and exiting race series that's open to all ages and skill levels visit www.bicsuponedesign.com.
Logo courtesy BIC Sports