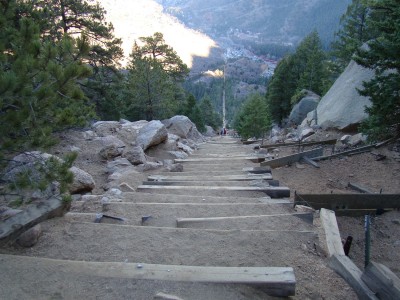 Tyler Walker, 27, is an international ski champion and has been a member of the United States Adaptive Ski Team for the last ten years. He is an accomplished athlete and a regular at the Winter X Games Mono Skier-X events. He also has no legs below the knee.
Walker was born with sacral agenesis, also known as caudal regression syndrome. The condition affects the development of the lower spine, causing deformities in the legs and often resulting in amputation before the development of modern medical treatment. At the age of four, Walker underwent surgery to have both legs removed.
"I've always wanted to do active, outdoorsy things," Walker told The Post Game. "Growing up my friends and I would hike around the backyard and go explore all sorts of stuff, whether it be a mountain or a mine or a lake."
Walker does not let the lack of legs keep him from going where he wants to go. If anything, fellow athlete and amputee Spencer West's hands-only climb of Mount Kilimanjaro in 2012 has shown that persistence can overcome even mountains. With this kind of thinking in mind, Walker decided to tackle the Manitou Springs Incline in Colorado.
The hiking trail is just shy of one mile and offers a scenic view of nearby Colorado Springs. That does not take away from the fact that it is brutally steep and considered an extreme challenge by even experienced hikers. The incline gains over 2,000 feet of elevation over its duration, with some sections boasting a 68% slope. Reaching the top of this former railway is a considerable feat, and is almost completely inaccessible to vehicles. Visitors are told to turn away if they doubt their own physical fitness.
Walker climbed the trail with only his hands and a sturdy pair of gloves.
The journey was as every bit as grueling as it sounds, but to Walker it was a challenge he could not resist.
"Unfortunately, on your hands it's a brutal experience, because your arms are not designed to bear weight like that," He said after finishing the climb. "I'm pretty strong already, but that–I mean, I'm still feeling it."
You can see Walker finish the climb below:
"It's great that people find it inspirational," he says, "but that wasn't my goal at all. To me this was just a normal hike that everyone was doing, and I was like 'I need to go see that,' so I did."
Image by Ahodges7 on the Wikimedia Commons