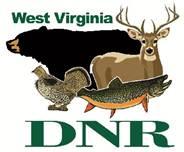 Boating educator reduces cost of online safety course for week
National Safe Boating Week, which begins Saturday, May 18, provides a not-to-be-missed opportunity for boaters to get their boating safety certification, said leading online educator BOATERexam.com. To encourage boaters to sign up before summer boating season, BOATERexam.com is lowering the cost of its online boating safety course by 33 percent during National Safe Boating Week, which runs until May 24.
"Recent statistics confirm that education significantly lowers the risk of a serious boating accident or fatality," said Kerry Moher, vice president of BOATERexam.com and a member of the NASBLA Education Standards Panel. "To get more boaters to complete a safety course before summer, we're lowering the cost of our online course for National Safe Boating Week."
Students who register at BOATERexam.com between May 17-25 and complete their course by the end of May will receive 33 percent off their online boating safety certification. BOATERexam.com is encouraging state agencies, marinas, and other boating organizations to spread the word about the campaign.
U.S. Coast Guard statistics back up the importance of taking a safe boating course. Of the more than 700 fatalities in 2011, only 7 percent occurred on a boat where the operator had taken a NASBLA-approved boating safety course.
"With an approved online course like BOATERexam.com, it only takes a few hours to get your safety certification, such as a boater education card or boating license. It's a short investment of time that can make all the difference," Moher said.
West Virginia law requires any person born on or after Dec. 31, 1986 to possess a Boating Safety Education Certificate when operating a motorboat or personal watercraft upon the waters of this state. This certificate must be shown upon demand of any West Virginia Natural Resources police officer or any other law enforcement officer authorized to enforce the provisions of Chapter 20. The certificate issued upon successful completion of the BOATERexam.com course meets this requirement.
To sign up for the online course, visit www.wvdnr.gov and follow the Boating Safety links or visit www.BOATERexam.com and select West Virginia.
Logo courtesy West Virginia Division of Natural Resources