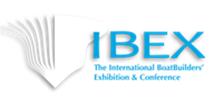 Future Shows to Alternate Annually Between Louisville and Tampa
The International BoatBuilders' Exhibition and Conference (IBEX) announced a new rotating show schedule to increase accessibility for attendees and exhibitors across the U.S. and internationally. The show will be held in Louisville, Kentucky in 2013; Tampa, Florida in 2014; Louisville in 2015; and Tampa in 2016.
Alternating between Louisville and Tampa offers enormous benefits to marine industry professionals. Both cities are easily accessed travel hubs and the rotation between a southern location and a central location allows more professionals to attend. A rotating schedule also creates more location-specific social and networking opportunities, which show organizers anticipate will increase attendance.
"Louisville continues to be an excellent location for IBEX, but there are two major geographic areas in the USA where about 80 percent of boatbuilders in North America reside," says Anne Dunbar, IBEX show director. "Rotating between these two cities is ideal for our dedicated IBEX attendees, and for all those marine professionals who have been unable to attend."
"The new rotation between Louisville and Tampa was unanimously and enthusiastically supported by the IBEX planning committee, which is chaired by Bill Watters, president of Syntec Industries," notes Thom Dammrich, president of NMMA. "As a result of the rotating location, IBEX will bring new products, new programs, a new location, and new excitement to the marine industry every year."
The IBEX 2014 Show will be held at the Tampa Convention Center, a world-class event space. Located on the waterfront, the facility is within walking distance of many hotels, fine restaurants and attractions, including Tampa's Riverwalk, a popular pedestrian byway. The Convention Center features indoor and outdoor space, and boasts Sail Pavilion, a 360-degree waterfront bar and performance venue.
Not only is the Tampa Convention Center located on the water, it offers a broad expanse of docks and slips that are just steps away from the Convention Center. IBEX attendees will be able to experience live demonstrations of emerging new products and technologies. Dock space will be available to all IBEX 2014 exhibitors, but space is limited. If you are interested in reserving dock or in-water exhibit space in Tampa at IBEX 2014, contact Tina Sanderson, [email protected] or Kate Holden, [email protected] for more information.
Upcoming Show Dates & Locations:
September 17-19, 2013, Kentucky Exposition Center, Louisville, KY
September 30-October 2, 2014, Tampa Bay Convention Center, Tampa, FL
September 15-17, 2015, Kentucky Exposition Center, Louisville, KY
October 4-6, 2016, Tampa Bay Convention Center, Tampa, FL
Future dates and more information are available at www.ibexshow.com.
Logo courtesy IBEX