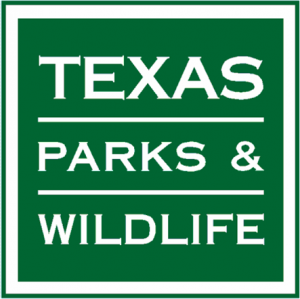 Four new paddling trail segments on the Brazos River comprising the Stephen F. Austin Paddling Trail have recently been added as official Texas Paddling Trails.
Paddlers along the trail can expect plentiful wildlife, rugged landscapes and historic settings as they travel on one of Texas' most storied rivers. Paddlers can take one section at a time or paddle the entire length for an adventure at every turn.
"The new paddling trail on the Brazos River covers 35.4 miles and represents the longest continuous stretch of river trails we've launched to date," says Shelly Plante, nature tourism manager for the Texas Parks and Wildlife Department. "A real plus is that the various segments lie within an hour's drive of Houston's growing paddling community."
The four separate trails range from 6.9 miles to 10.4 miles and take paddlers through majestic Brazos River bottomland forests of the coastal prairie. They are the Columbia Bottomland Waterway, Old Settlement Passage, Sugar Mill Stretch and Gulf Prairie Run.
The 8.3-mile Columbia Bottomland Waterway is the northernmost segment of the Stephen F. Austin Paddling Trail and takes about four hours to cover. It begins at Brazos River County Park near Holiday Lakes and culminates at Bells Landing at State Highway 35.
The Old Settlement Passage, which is the longest trail segment at 10.4 miles, takes from 3.5 hours to 4.5 hours to paddle from Bells Landing to County Road 849 just outside Brazoria. It traverses the heart of Austin's first colony and its original seat of government.
The trail's shortest segment – the 6.9-mile Sugar Mill Stretch – takes a leisurely three to four hours from the put in at County Road 849 to the take out at the boat ramp at FM 2611 just outside Lake Jackson. The trail segment derives its name from one of the area's most productive sugar mills that once operated in what has given way to the ranching and the chemical industries.
The trail's final segment from FM 2611 to the Freeport Municipal Park boat ramp flows for 9.8 miles and takes paddlers from hardwood bottomlands to Gulf Coast prairie. It takes roughly four to five hours to paddle.
The Stephen F. Austin Paddling Trail is a cooperative effort between TPWD and Brazoria County Parks Department. To learn more, visit the Texas Paddling Trails pages at http://www.tpwd.state.tx.us/paddlingtrails.
The Texas Paddling Trails program helps promote habitat conservation through sustainable economic development, while providing additional recreational opportunities to the public. More Americans paddle (canoe, kayak or raft) than play soccer, making it one of the fastest-growing nature tourism experiences.
To view paddling photos, visit: http://www.tpwd.state.tx.us/newsmedia/news_images/?g=paddling_trails_-_brazoria_county
Logo courtesy Texas Parks & Wildlife Department