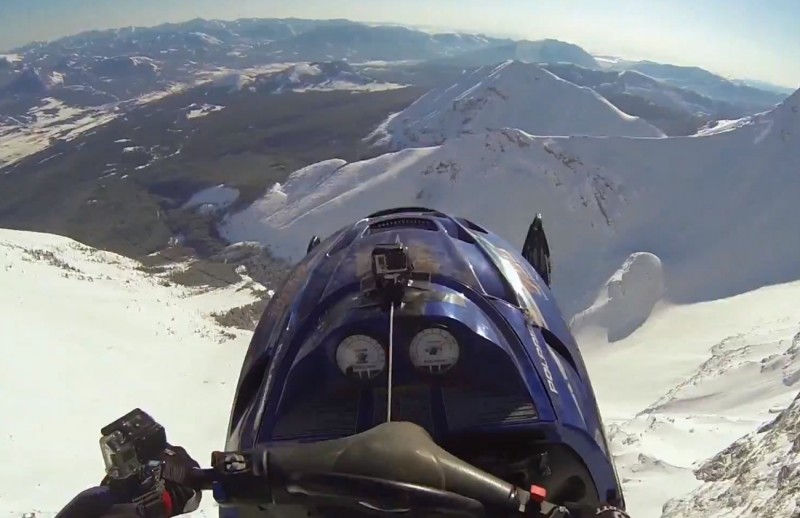 Erik Roner is well known for his extreme stunts, such as jumping out of a hot air balloon with an over-sized umbrella. While usually upbeat before each of his stunts, Roner remained uncharacteristically somber before the 800-foot fall that awaited him. It was not simply nerves, the jump was a special occasion. Roner traveled to a massive cliff face in Ferine, British Columbia to honor his friend and mentor Shane McConkey. McConkey was himself an extreme sport legend and capable athlete. However, his lauded career ended in 2009 over Italy's Dolomite Mountains when he became entangled during what was to be a routine wing suit jump. Unable to deploy his parachute, he was pronounced dead at the scene. McConkey was post-humorously inducted into the U.S. Ski and Snowboard Hall of Fame in 2011.
McConkey was a major inspiration for Roner, and played a role in shaping the latter's athletic career. Now Roner will pay tribute to his friend in a familiar stomping ground.
The unfortunate snowmobile will be donated afterwards. Several GoPro camera were harmed in the making of this video.
Image screenshot of video by Network A on YouTube