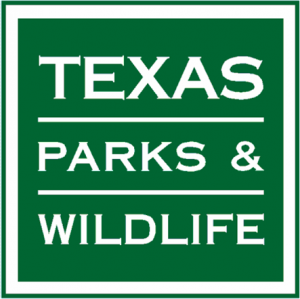 Celebrate the 21st annual National Trails Day on Saturday, June 1 by lacing up some sturdy shoes, grabbing a hiking stick and heading to a Texas State Park near you to join a guided hiking tour or hit the trails on your own.
Dozens of state parks will be offering guided nature hikes – from short, family-friendly hikes geared toward beginners to more strenuous treks of up to seven miles — through a variety of habitat ranging from beaches and woodlands to canyons and desert.
"National Trails Day is a great time to showcase the beauty and diversity of the trail systems in our more than 90 state parks," says Karen Blizzard, assistant director of Interpretive Services for Texas State Parks. "Spending time on the trail, whether hiking, biking, or nature viewing, provides happy memories, good health, escape from stress and cherished time with friends and family. Stewardship and volunteering also are a big part of National Trails Day, and we encourage everyone to get involved with trail maintenance and volunteer projects at state parks near them."
Most of the National Trails Day state park events are at no extra charge, but regular Texas State Park entrance fees will apply. As always, children ages 12 and younger receive free park admission. To check park fees that apply to your favorite state park, visit: www.texasstateparks.org.
What follows are highlights of just a few of the more than 50 National Trails Day events scheduled for Saturday, June 1 in Texas State Parks. For a complete list, visit: http://www.tpwd.state.tx.us/calendar/national-trails-day
At Big Bend Ranch State Park near Presidio, hikers will gather at 8:45 a.m. at Sauceda, park headquarters, for a guided 2.5-mile round-trip hike to the first of a five natural water holes known as Cinco Tinajas. To reserve a spot on the hike, call (432) 358-4444 by May 29.
Discover the seashells and drift seeds that wash up on the beach at Mustang Island State Park in Port Aransas, while learning about life on a Texas barrier island during a guided, two-mile beach walk that will last from 9 a.m. to 11 a.m. Call (361) 749-5246 for more information.
Dinosaur Valley State Park in Glen Rose has scheduled two guided hikes at 9 a.m. – a shorter walk on the Limestone Ledge Trail geared to families and a seven-miler for advanced hikers along the Outer Ridge Trail. Call (254) 897-4588 for details.
The Johnson Branch of Ray Roberts Lake State Park just north of Denton has scheduled three guided hikes on Saturday, beginning at 8 a.m. with a short Bird Walk. From 10 a.m. to noon, visitors can learn about the seven "Leave No Trace" principles on a shady, 1.1-mile hike. At 1:30 p.m., a Canines and Campers Hike will welcome dogs and their owners on an easy, two-mile hike. Pets must be leashed. For more information, call (714) 612-7159.
Held the first Saturday in June since 1993, National Trails Day has prompted thousands of people to enjoy trails on the same day nationwide, taking part in hikes, bike and horse rides, trail maintenance, paddle trips, trail work projects and other activities. Event hosts include local hiking clubs, federal agencies, municipal parks, retailers, land trusts and many other businesses and organizations. For more information about National Trails Day®, visit: www.AmericanHiking.org/ntd.
The following Texas State Parks, in addition to the ones mentioned above, are hosting June 1 National Trails Day events:
Abilene, Bastrop, Bentsen-Rio Grande Valley (Mission), Brazos Bend (Needville), Buescher (Smithville), Caddo Lake (Karnack), Cedar Hill, Colorado Bend (Bend), Copper Breaks (Quanah), Cooper Lake/South Sulphur Unit (Sulphur Springs), Davis Mountains (Fort Davis), Enchanted Rock (Fredericksburg), Estero Llano Grande (Weslaco), Fort Leaton (Presidio), Fort Richardson (Jacksboro), Franklin Mountains (El Paso), Goliad, Goose Island (Rockport), Guadalupe River (Spring Branch), Hill Country (Bandera), Hueco Tanks (El Paso), Huntsville, Inks Lake (Burnet), Lake Casa Blanca International (Laredo), Lake Livingston, Lake Mineral Wells, Lake Tawakoni (Wills Point), Lockhart, Lyndon B. Johnson (Stonewall), McKinney Falls (Austin), Mission Tejas (Grapeland), Mother Neff  (Moody), Old Tunnel (Waring), Palo Duro Canyon SP (Canyon), Ray Roberts Lake/Isle du Bois unit (Pilot Point), Resaca de la Palma (Brownsville), Seminole Canyon (Comstock), South Llano River (Junction) and Tyler.
Logo courtesy Texas Parks & Wildlife Department