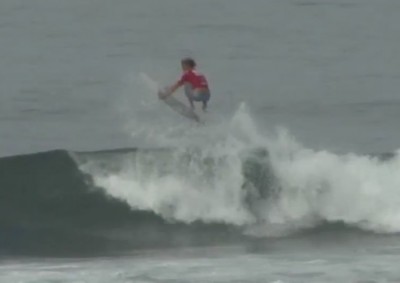 The 2013 Reef ISA World Surfing Championships featured strong performances from surfers around the world, but none more than Shaun Joubert's dominating rides as he led South Africa to the World Championship.
South Africa started the tournament strong, holding first place at the ends of days five and six before falling to fourth on the final day. Joubert's final day rides of 9.33 and 8.33 for a total of 17.66 points claimed the Men's World Championship for him, and vaulted South Africa back to first, winning them the gold medal.
Joubert, South Africa's captain and the oldest rider at age 22, hit the gas early and never let up as he advanced to the Grand Finals directly after never dropping below second place for any heat. He also accounted for four of the top eight single ride scores, and three of the top six heat scores.
Despite his spectacular run, Joubert did not win the title single handed: South Africa placed five surfers in the top sixteen of their respective divisions as they overtook 23 other national teams to claim the gold.
You can watch the final day of the 2013 Reef ISA World Championships below:
http://youtu.be/ouZX2IehgO8
Image and video courtesy ISAsurfing