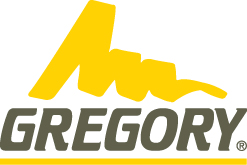 American Hiking Society is proud to announce a new partnership with Gregory, which has been developing innovative backpacks that enhance the outdoor experience for more than 30 years. In its new role as a sponsor of National Trails Day, Gregory joins other leading outdoor manufacturers and retailers in supporting AHS' efforts to promote and protect America's hiking trails, their surrounding natural areas, and the hiking experience.
"By signing on as a sponsor of National Trails Day, Gregory has clearly demonstrated that the company understands the importance of protecting the special places where its customers enjoy hiking, camping, and other outdoor sports. In supporting National Trails Day, Gregory is helping to encourage Americans of all ages to get outside and join the 21st annual countrywide celebration of stewardship, recreation, and exploration on America's trails," commented Greg Miller, American Hiking Society's President.
"Gregory is proud to support American Hiking Society and National Trails Day. A primary focus of our product development is to enhance outdoor experiences and this more often than not, begins on a Trail. Gregory believes strongly in the mission of AHS and the need to preserve our natural resources for outdoor recreation," stated Bill Kulczycki, Gregory Brand President.
National Trails Day events are organized and hosted across the country by hiking clubs, trail organizations, businesses, community groups, and government agencies. National Trails Day events can involve a broad array of activities, including hiking, backpacking, bike riding, trail maintenance, birding, wildlife photography, geocaching, paddle trips, trail running, trail dedications, health-focused programs, children's activities, and more.
"National Trails Day provides an excellent opportunity for us to remind all hikers about the importance of being appropriately prepared so that they can safely enjoy their outdoor adventures, and part of the message involves taking along a well-stocked daypack or backpack that contains essential items such as food, water, and safety gear. We are happy to have a corporate partner who can supply this important item to our members," said Miller.
Logo courtest Gregory