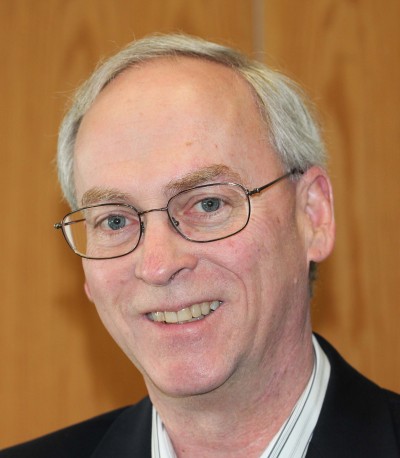 Beginning his career at Beckson Marine in 1990 as an inside sales rep, Steve Anschutz has been promoted to president. Incorporated in 1979, the company has only had one previous president.
"I'm very excited to take on this new role at Beckson," said Anschutz. "Beckson is not only about its products and generating sales, but is a brand dedicated to quality, customer service and our community. I'm proud to step into this leadership position."
Among his other responsibilities, Anschutz manages the Bernard Engraving Division and is the point person at Beckson for projects requiring a degree of legal analysis. Issues dealing with bankruptcies, trademarks, patent infringement, intellectual properties and product liability usually fall under his purview.
"As a part of our team for over 20 years, Steve is more than ready to take on this new challenge," said Bob Beckerer, Beckson CEO. "Beckson is a multi-directional company that supports its employees and community. Steve knows and respects this and all at Beckson know he will carry the business into the future the best way possible. His skills plus company philosophy are a great asset."
Prior to joining Beckson in 1990, Anschutz developed his initial selling skills in his role as a store manager and eventually a district manager with Bliss Marine retail stores. Steve was able to combine his passion for boats and sailing and develop new business skills.
From his first sailing experience with his father at the age of three to his work at Beckson, boating and sailing have been a big part of Steve's life. He has served as a sailing instructor with American Sail and as head sailing instructor with the Sprite Island Yacht Club. He has also sailed in many regattas at junior, collegiate and national levels.
For more than 50 years, Beckson has offered the marine industry a superior line of products. Beckson has held more than two dozen patents, and offers more than 900 products, including utility and cruiser pumps, hoses, hooks, clips, hatches, vents, portlights and deck plates.
Beckson Marine is not only devoted to developing its products, but the well-being of its community. Employees dedicate thousands of hours and dollars to charitable and public service activities. In-house continuing educational programs have helped employees broaden their knowledge base to further advance company goals. Many employees have obtained GED, college degrees, or master's degrees at company expense. In addition, Beckson's current CEO Frank S. Beckerer, Jr. also founded and manages a local charter school, Bridge Academy.
Image courtesy Martin Flory Group