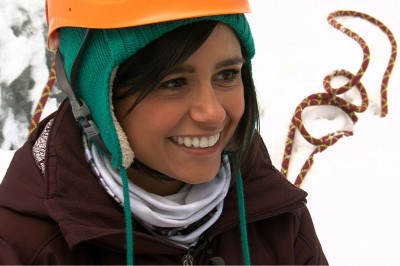 On Tuesday, May 14, at 7:30 p.m., "VPT's Outdoor Journal" continues its new season.  Lawrence Pyne takes his son Jake to the woods in Hubbardton for an exciting youth deer hunting weekend.  The program will re-air on Saturday, May 18, at 10 a.m. and be available on demand anywhere at vpt.org/outdoorjournal.
Atherton Meadows Wildlife Management Area in Whitingham is explored with Forrest Hammond of the Vermont Fish and Wildlife Department.
Correspondent Gina Bullard is introduced to ice climbing under the ski lifts at Smugglers' Notch.
Image courtesy Vermont Public Television