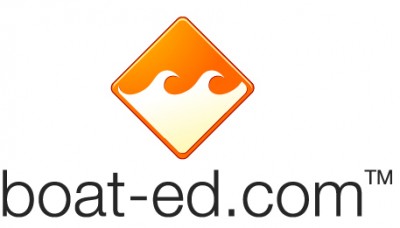 As part of a new law change, Georgia boaters born in 1998 or later will be required to take an approved boating safety course before driving a boat or personal watercraft. Although Senate Bill 136 will go into effect May 15, 2013, the new educational requirement won't be enforced until July 1, 2014. Boaters can get a head start in satisfying this educational requirement by taking a Georgia-approved course at boat-ed.com/georgia/.
"Students who take the course at boat-ed.com will receive a high-quality education, yet can be on the water in a matter of hours," said Kurt Kalkomey, president of Kalkomey Enterprises, Inc., parent company of boat-ed.com. "Plus, the course is mobile friendly so students can access the course even if the only way they have to connect to the Internet is via their smartphone or tablet."
The course teaches students safe boating skills such as casting off and docking, understanding traffic laws on the water, dealing with emergencies and more. Students can study for free, paying only when they pass the course. For more information, visit http://www.boat-ed.com/georgia/.
Other provisions of Senate Bill 136 set to take place on May 15, 2013, include lowering the maximum blood alcohol level for boaters and hunters from .10 to .08 for anyone operating a boat. The new law also increases penalties for those caught boating while intoxicated. In addition, Senate Bill 136 tightened life jacket laws, requiring anyone on a moving boat who is 13 years old or younger to wear a life jacket.
Image courtesy Boat-ed