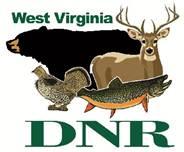 Mountain biking is an outdoor pursuit that anyone can master who rides a bicycle. "And like when you first learned to ride a bike, for some it takes a little push to get started," said Ken Zebo, activities coordinator at North Bend State Park in Ritchie County, W.Va. The park is offering a series of workshops this spring and summer to help cyclists get comfortable with mountain biking.
The workshops will take place over the weekends of May 4-5, June 8-9, July 6-7, and Aug. 3-4. Instructor is Kim Coram and associates will cover evaluating your current bicycle, selecting appropriate gear and trails, when to use your brakes, and when to change gears. There is a minimal fee of $30 with some proceeds used for trail work at North Bend. Each workshop offers the four courses. "It isn't mandatory to attend all courses but for an overall immersion into mountain biking it is recommended," Zebo said.
Each weekend includes an introduction to mountain biking skills, mountain biking on a single-track trail, and trail building. Brief descriptions of each component are:
Intro to biking
Not sure how to use your bicycle gears? Know if your bike is safe to ride? Does your bike fit? This four-hour session will teach the basics, fit your bike to you, take you through a basic tune-up and then off to North Bend Rail Trail to ride and learn to use your gears, set your cadence, apply brakes properly and enjoy a great trail.
Intro to mountain biking skills
Using the curriculum of the National Interscholastic Cycling Association, students will learn the basics of mountain biking to include drills for "heavy feet, light hands," learning the "attack position" maneuvering over obstacles, weight distribution and so much more. This four-hour class will be conducted in a field with "learning stations" for skills development.
Beginning mountain bike skills on the trail
This three-hour class will be conducted on the single-track mountain bike trails at the park. Students will ride the trails and stop to practice skills at designated locations.
Introduction to trail building
As a gift to the park, a section of mountain bike trail will begin or continue in development. The basic engineering of trail development will be taught and concludes in one hour.
To register for Mountain Biking Skills Weekends, call 304-643-2931 or email [email protected].  Accommodations are available in lodge, cabins or camping as available.
About Kim Coram, primary instructor
Kim Coram has been teaching outdoor recreation for over 15 years. Selected as one of West Virginia's top executives for her work in the field, Kim brings a wealth of knowledge, a variety of experience and a love for teaching. Kim is a member of the International Mountain Bike Association's Regional Leadership Advisory Council, Vice-President of the West Virginia Mountain Bike Association, mountain bike representative on the Parkersburg Bicycle Advisory Board and is currently working with West Virginia Schools and other biking interests.
Logo courtesy West Virginia Division of Natural Resources