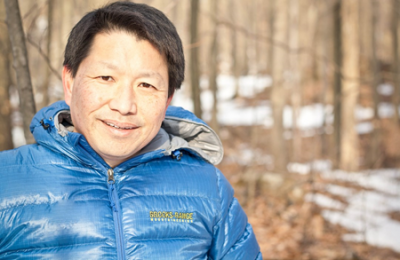 Tested, trusted and represented by the world's top mountaineering, avalanche and outdoor experts, Brooks-Range Mountaineering Equipment Co. proudly expands its breadth of experienced ambassadors and welcomes mountaineering extraordinaire, Kevin Tatsugawa, and accomplished climber, Charlie Barrett, to its athlete team.
Specializing in top-quality, innovative gear and tools for both professional guides and recreational users alike, the concept of Brooks-Range Mountaineering Equipment was born in the field by founder Matt Brooks, an AMGA certified mountain guide and accomplished alpinist. Since its inception, Brooks-Range understands the importance and value of working with ambassadors who are the best in the field.
"Brooks-Range was founded upon a strong platform with detail to safety, comfort and utility," says Brooks-Range's General Manager, Jeff Blakely. "Therefore, we deliberately work closely with the most experienced experts in the field, not only as ambassadors for the brand, but also prescribing their feedback as an integral element of our product development."
Furthering Brooks-Range's commitment to maximizing enjoyment and safety in the mountains, new ambassadors Tatsugawa and Barrett both bring lifetimes of expertise and enthusiasm to the ambassador team.
About Kevin Tatsugawa: Following a fully committed international guiding career, Kevin translated his experience into earning a PhD in Parks, Recreation and Tourism from the University of Utah to help the guiding service industry become more recognized and respected, domestically and internationally through education, training and research. His dedication to guiding has taken him to numerous foreign and exotic places for anything from first ascents to conducting research to teaching wilderness medicine.
About Charlie Barrett: Passionate for every aspect offered by climbing from bouldering, cracks and sport to having fun with friends, Charlie is an avid climber based out of Mammoth Lakes, California. With over 13 years of climbing experience under his belt, he looks to share his climbing expertise with others in a recent guidebook published about climbing near Mammoth Lakes.
"I'm extremely honored to be an ambassador for a company that makes such outstanding, innovative and high-quality technical gear," says Tatsugawa.
The new guns join the ranks of fellow Brooks-Range Ambassadors such as Silas Rossi, Matt Schonwald, Carlos Buhler, Mike Bromberg and Christopher Wright. Be sure to follow all their adventures and updates by staying tune to www.brooks-range.com.
Images courtesy Verde PR & Consulting