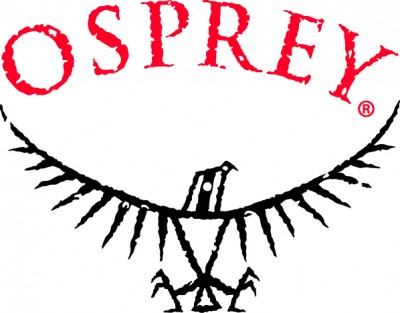 Osprey Packs, Inc., a leader in creating top-quality, high-performance, innovative packs to comfortably and efficiently carry gear, has received Outside magazine's 2013 Gear of the Year award for the Xenith 88. The Xenith 88, Osprey's new, deluxe, custom fit backpack, is featured in the current Outside Buyer's Guide, on newsstands today.
Outside's Gear of the Year Award is given the very best in adventure gear. Each winning product has gone through a rigorous testing process by Outside and deemed to be the best in its category. The winners are all featured in the annual summer Buyer's Guide, which reaches more than 1.3 million frequent gear purchasers.
"We tested a lot of great big haulers this year," said Outside's Executive Editor Sam Moulton. "But the Xenith 88 was hands-down the best of the bunch. You get a bevy of user-friendly features in an impressively lightweight and breathable package, but what really sold us was the customizable fit: the heat-moldable hipbelt and shoulder harness allow you to truly shape the pack to fit your body."
As stated in the issue: "With bigger packs, it's all about suspension and fit. Testers raved about how easy it was to tailor the Xenith to their bodies: the pack comes in three sizes, and you can choose between four shoulder-harness and heat-moldable-hipbelt options. The result is downright clingy – in a good way…Despite the huge capacity and full array of features, the Xenith still weights a few pounds less than some of its competitors."
"The Outside Buyer's Guide is a renowned and highly-anticpated resource for outdoor enthusiasts, and we're excited and gratified to be recognized with a 2013 Gear of the Year award," said Mike Pfotenhauer, Osprey Packs founder and head designer. "The Xenith pulled together many of the best features and design elements embodied in proven styles like our Aether and Ariel. With the addition of innovative fabrics, new materials technology, and near custom-fit engineering, we created a pack that can painlessly haul big loads mile after mile."
The Xenith 88, which retails for $349, provides deluxe features, optimal organization and gear access for extended or weeklong backpacking trip while providing comfort and superb carrying ability. It features the LightWire™ peripheral frame suspension for optimal load transfer, and the innovative BioForm4 CM™ hipbelt and harness, which provide a supportive and highly customizable fit. Specially trained staff at CM™ certified dealers use an Osprey oven to custom mold the hipbelt for each individual customer to deliver a precise, personalized fit, superior comfort, load control and long-lasting support. In addition, the Xenith 88 features a super-convenient new way to carry a reservoir. The external hydration sleeve in the backpanel simplifies refilling and protects the pack's contents from spills.
The Xenith 88 is part of the Xenith series, which also includes the Xenith 105 ($379) and Xenith 75 ($319). Xena, the women's specific series, is tailored to a woman's body and includes the same feature set. Xena is available in two sizes: Xena 85 ($349) and Xena 70 ($319).
Logo courtesy Osprey