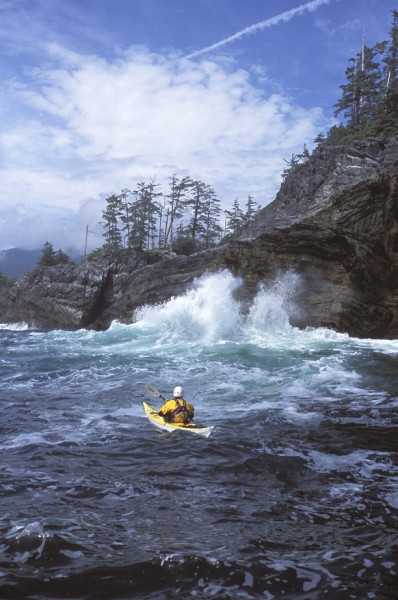 The Heliconia Press, a leading producer of outdoors television, is excited to announce that Facing Waves will begin airing on Outside Television this evening at 6:00pm local time.
The first show of its kind, Facing Waves features breathtaking action, spectacular scenery, and captivating stories, while showcasing the world's top paddling destinations for sea kayaking, whitewater paddling, stand up paddling, canoeing and kayak fishing.
"Facing Waves has been my dream project for almost a decade now," explains the show's Producer, Ken Whiting, " I couldn't be happier to see it air on Outside Television, as they have such a powerful and targeted distribution network, which ensures our show will be watched by active, outdoors and travel oriented people."
For those who miss Facing Waves on Outside Television, episodes will be released through Heliconia's industry leading social media channels, which include 50,000 Facebook fans, 35,000 YouTube subscribers, and over 13 million YouTube video views.
Go Paddle Facebook Page:  http://www.facebook.com
Paddling TV Network:  http://www.youtube.com/helipress
Watch a sample segment of Facing Waves here:  http://youtu.be/d2LBg_JV7aM
Watch the Facing Waves Trailer here:  http://youtu.be/-CAj762O-OE
Image courtesy The Heliconia Press